Matzikama Municipality governs the northernmost part of the Western Cape province of South Africa, including the towns of Vredendal, Vanrhynsdorp, Klawer and Lutzville, and the surrounding villages and rural areas.
The municipality covers a total area of 12,981 square kilometres in the northernmost part of the Western Cape province, stretching from the Atlantic Ocean in the west to the mountains of the Bokkeveld Escarpment in the east. As of 2011, the municipal area has a population of 67 147.
The Olifants River flows through the southern part of the municipal area, while to the north lies the hilly area known as the Knersvlakte. The municipality abuts on the Kamiesberg Municipality to the north, the Hantam Municipality to the east and the Cederberg Municipality to the south.
Website: http://www.matzikamamun.co.za/

Related to Matzikama Municipality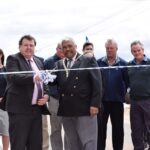 The project is set to significantly change the future prospects of the West Coast District, and Piketberg in particular.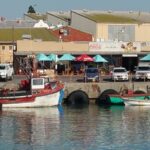 Priority developments planned within each of the five local municipalities of the West Coast District opens up new opportunities for investors.