The Marley Pipe Systems brand is founded on an image of quality and credibility. Recognised throughout the world as the leading plastic pipe manufacturer, Marley continues to innovate new products for the Building as well as the Mining and Industrial sectors of sub-Saharan Africa.
As an Aliaxis company, Marley is dedicated to contributing to the future of our country, as well as on a global level, to manufacture products that are environmentally-friendly and that are conducive to preserving our natural resources.
Website: https://www.marleypipesystems.co.za/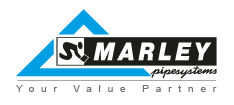 Related to Marley Pipe Systems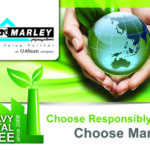 As an industry leader, Marley Pipe Systems recognises the importance of environmentally sustainable processes.