Malutsa (Pty) Ltd was established in 1997, with majority shareholding by previously disadvantaged South Africans. Our objective of redefining the stereotypical opinion of an African world player and leader in an intensely technical field is paramount to the passion and drive we advocate internally at Malutsa.
A staff complement of between 120 and 150 has extensive experience in water and wastewater treatment. The founders of the company have decades of high-level experience: Bernard Cannon in chemical engineering, Nathan Herbert in mechanical engineering. Since the 1980s both men have been pioneers in the development of industrial applications for tubular revers osmosis membrane technology and systems.
In terms of technology and chemical process engineering, Malutsa has the backing and support of some of the most experienced professional engineers in water and wastewater treatment. Malutsa also has supply agreements with and access to the technology of leading international companies in the chemical manufacturing, membrane and ultraviolet technology fields.
Malutsa aims to be the leading local and global brand in bespoke and line-produced mobile and static water treatment and desalination systems. Design, engineer, manufacture and install water treatment systems to empower industry, municipalities, militaries, hospitality and allied institutions with cutting-edge technology that meets immediate and strategic water needs.
Visit Malutsa online at www.malutsa.co.za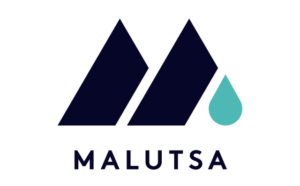 Related to Malutsa
Malutsa Managing Director Bernard Cannon shares his views on bringing the latest in water purification technology to market.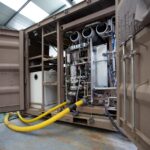 Blesbok is a mobile water provisioning system for the military which is able to purify all types of water including ground water, sea water and reclaimed water.