Kinetic is an international business-to-business conference and exhibitions producer based in Cape Town, South Africa. Established, as a key strategic information provider to the IT and Telecoms sector, our mission is to equip senior management executives with knowledge, market intelligence and viable commercial opportunities.
Our clients are provided with platforms to build relationships, share ideas and do business through our unique summits, conferences and exhibitions which host senior executives representing leading enterprises across all major industries.
Website: http://www.kineticevents.net/

Related to Kinetic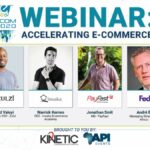 In this free interactive webinar, a senior panel of industry experts will provide insight into the ​​​​​​​e-commerce sector and how it will play a key part in the economic recovery across Africa.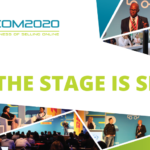 The clock is ticking - tick tock! You have one last chance to book, 15 hours to go and only 12 tickets remaining, hurry!