As one of the emerging leaders in the B2B realm, IDE is committed to creating value for each and every client by delivering remarkable experiences that build businesses.
It's enshrined in our name IDEAS-DESIGNED-EXECUTED and drives the way we think and the approach we take. Thought out strategy, unbridled creativity and a highly passionate team converge to form our success mantra at IDE.
We believe in seeing things through – right from Ideation to Execution. Our sole purpose is to create exclusive, captivating and unique deal flow initiatives to skyrocket your business and increase your presence in the market.
The Events division of IDE is created to provide value added platforms which enable our partners to connect with the Final Decision Makers and Build Qualified Sales Leads, Expand their Knowledge and Increase Brand Awareness.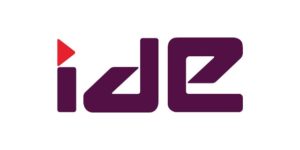 Related to IDE Consulting Services