Established in 1987, Hydra Arc has grown from a supplier of specialised welders into a leading refinery maintenance, turnaround specialist, steel fabrication and construction company, operating in the petrochemical, construction, mining and power generation industries.
Training, innovation, the ability to embrace new technologies and an uncompromising approach to quality and safety, ensure that Hydra Arc is able to grow its business both locally and internationally.
The Hydra Arc Group prides itself on being a world leader in the welding field, combining over 25 years of specialised experience with innovation and a willingness to embrace and develop new technologies. Hydra Arc continues to grow skills and jobs in the South African welding, steel fabrication and construction industries.

Related to Hydra Arc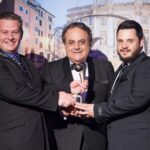 Hydra Arc was recently awarded the Global Award for Perfection, Quality & Ideal Performance at an award ceremony held in Rome, Italy.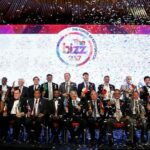 This is the 3rd consecutive year that Hydra Arc has received an award from WORLDCOB.