Since the start of operations in June 2010, various objectives have been met on the Gautrain systems and the overall system (trains, busses and parking) has performed extremely well.
Approximately 55 000 passenger trips utilise the Gautrain train service on any given day, and on average 21 000 bus passenger trips are recorded on a daily basis, and the Gautrain service has delivered at an excellence rate of 99% train availability and 98% train punctuality.
A significant number of people have been employed on the project since its inception. It is estimated that, at the end of June 2012, the Gautrain Concessionaire had already created or sustained about 34 800 local direct jobs and an estimated total of 121 800 direct, indirect and induced jobs.
An economic study conducted by KPMG in 2015 has shown that the Gautrain has contributed R20-billion to Gauteng's GDP and R46-billion to property development along its route since its development phase that ran from 2006 to the current day. The study also found that Gautengers are making public transport a mode of choice, with 77% of Gautrain's current ridership making the modal shift from private cars to using the Gautrain.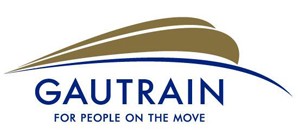 Related to Gautrain Management Agency