g-FleeT Management is a Trading Entity of the Gauteng Department of Roads and Transport and is a provider of vehicle leasing and fleet management services for the public sector in South Africa whose clients include National, Gauteng Provincial and local government departments.
The core business of g-FleeT is provision of motor transportation including total fleet management services- finance, replacement, short term rentals, maintenance, repairs, tyres, accident damage, fuel management and traffic fines management, registration, licensing and renewals; to all government departments. Currently the entity operates a fleet of approximately 7094 vehicles.
We have offices in four other provinces (Western and Eastern Cape, Free State and KwaZulu-Natal) for the convenience of our clients around the country.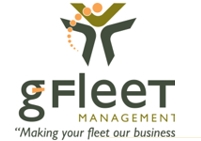 Related to g-Fleet Management