Established by section 3 of the Gambling and Betting Act, 1997 (Act No. 5 of 1997) (EASTERN CAPE) (as amended) ("the Act") which was brought into operation by various Proclamations, the initial Proclamation being Proclamation No. 5 of 1997 of 9 July 1997.
The objective of the Board is to oversee all gambling and betting activities in the Province and matters incidental thereto, contemplated in the Act and to advise the Member of the Executive Council of the Province for Economic Affairs with regard to gambling matters and to exercise certain further powers contemplated in the Act.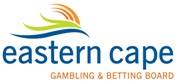 Related to Eastern Cape Gambling & Betting Board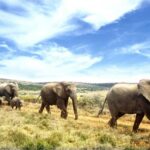 If you are looking to break away this coming September, why not visit South Africa's chosen #TourismMonth2018 destination - the Eastern Cape!