The DAC is a well-established and mature public-private partnership (PPP) between the eThekwini Municipality and the automotive manufacturing sector in KZN, created to promote the growth and competitiveness of the local automotive industry. Established in 2002, today the cluster is represented by 40 companies collectively employing approximately 17,000 people. As an industry driven initiative it draws on leadership and expertise of individuals from a broad range of automotive member firms and uses it to identify and address a wide variety of challenges confronting the industry.
Funding for the DAC is overseen by the Economic Development Unit (EDU) of the eThekwini Municipality, which is mandated to promote economic development; job creation, economic transformation and economic intelligence within the municipal region.
The DAC is aligned and works in partnership with the Automotive Supply Chain Competitiveness Initiative (ASCCI) in an attempt to enable suppliers, OEMs, and other stakeholders to increase value add while also increasing localisation and enabling local supply chain capabilities.
Website: http://www.dbnautocluster.org.za/

Related to Durban Automotive Cluster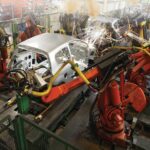 This industrial park will host Original Equipment Manufacturers (OEMs), and Component Suppliers. It is located 16 km from Toyota South Africa, 38 km from Durban Harbour and 69 km from King Shaka International Airport.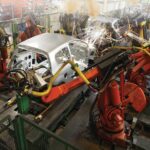 Looking for the best vantage point to grow your automotive business into Southern and Central African markets?