The provincial capital of Gauteng Province, Johannesburg is the second largest city in Africa, with more than 3 million people calling this bustling metropolis home. Joburg (or Jozi as some prefer to call it), offers visitors an experience as unique and diverse as the city itself. Whether you are on business, in search of a cultural encounter, an adrenaline rush or simply want to relax and unwind for a few days, the city of Johannesburg has everything you're looking for and more!
The economic powerhouse of South Africa, Johannesburg generates 17 percent of the country's gross domestic product, mostly through the manufacturing, retail and service industry sectors. Top global companies like MacDonald's, Zurich Re, Nokia, Toyota and Coca-Cola, to name a few, have their South African head offices in the city.
And with all the major banks and Africa's largest stock exchange – the Johannesburg Stock Exchange in Sandton – it is considered to be the seat of the financial sector in South Africa.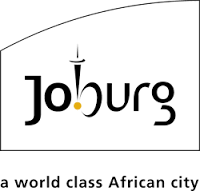 Related to City of Johannesburg Metropolitan Municipality