The Cape Town International Convention Centre (CTICC) is a world-class international convention centre that provides meeting, convention and exhibition services and facilities for local and international organisations and their guests.
Located on Cape Town's northern Foreshore, beneath Table Mountain and only a 20-minute drive from Cape Town International Airport, the CTICC provides flexibility without compromise, as well as the most modern amenities and technology as mandatory components.
Website: https://www.cticc.co.za/


Related to CTICC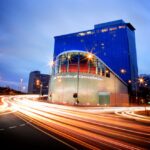 Building on the CTICC's 16 years of success, the centre has launched a selection of events to grow its offering.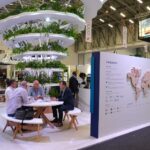 Having secured 105 international conferences up until 2026, these events will have a significant impact on the Western Cape and South African economy.