Brand South Africa is the official custodian of South Africa's Nation Brand
Vision
A Nation Brand that inspires its people and is admired globally.
Mission
Developing and articulating a South African Nation Brand identity that will advance South Africa's long-term positive reputation and global competitiveness.
Seeking the involvement and cooperation of various stakeholders in building awareness and the image of the Nation Brand domestically and internationally.
Seeking to build individual alignment to the Nation Brand in South Africa, and pride and patriotism amongst South Africans.
Purpose
Ensure a sustainable future for our children.
Strategic Positioning
Inspire and unify civil society, business, government and the media to build the reputation of South Africa, and contribute to its global competitiveness.
Related to Brand South Africa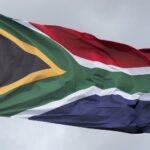 Objectives set by the current administration can be achieved, if viewed against the background of South Africa's broader competitive and comparative advantages.