Aveng (Africa) Proprietary Limited ("Company"), a South African registered company, is a multi-disciplinary construction and engineering company with interests in construction, renewable energy and contract mining projects in Africa.
Aveng Limited, a South African registered and listed company, included in the Construction and Materials: Heavy Construction sector of the Johannesburg Stock Exchange Limited ("JSE"), indirectly owns 100% of the issued share capital of the Company.
There are four operating groups within Aveng (Africa) (Pty) Ltd:
Aveng Grinaker-LTA Construction and Engineering
Aveng Manufacturing
Aveng Mining
Aveng Steel
Website: http://www.aveng.co.za/


Related to Aveng Africa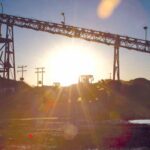 The appointment of Mashudu Musetsho as Aveng Manufacturing's first female factory manager is a clear demonstration of the progress the company has made in advancing its transformation strategy and of its commitment to transforming the workplace.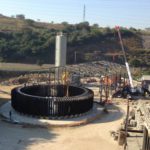 The new roof tile factory will provide the KwaZulu-Natal roof tile market with high quality, affordable roof tiles, addressing housing and building needs in the region.