The Alfred Duma Local Municipality was formed after the re-determination of boundaries in terms of section 21 of the Local Government, the Municipal Demarcation Act 1998 (Act No.27 of 1998) which resulted in municipalities being dis-established and their former areas of jurisdiction merged under new municipalities. The Emnambithi/Ladysmith Municipality and Indaka Local Municipality were part of the municipalities that have merged to form a new municipality known as the Alfred Duma Local Municipality.
This municipality is one of the three municipalities in the Uthukela District. The Municipality is strategically located along the N3 Corridor, which links Durban and Gauteng as well as the N11, which links it with the Mpumalanga and Free State Provinces.
Website: http://www.alfredduma.gov.za/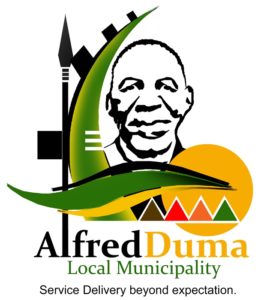 Related to Alfred Duma Local Municipality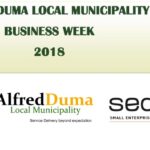 The Mayor of Alfred Duma Local Municipality, Cllr M V Madlala, cordially invites operational emerging businesses, established businesses and investors/developers to the Alfred Duma Business Breakfast.