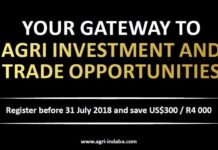 The co-location of these two events makes this platform the largest trade and investment gathering in agriculture on the African continent – representing the entire value chain.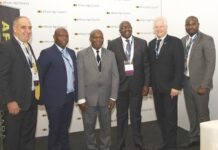 As the world looks to Africa as a solution to global food security concerns, the continents' agri sector is fast becoming the panacea of the investment world, especially with the recent decline in commodity investment returns.
The African Agri Investment Indaba, hosted 19 - 20 November 2019 at the CTICC, Cape Town, delivers a unique mix of decision makers from across the agri value chain, making it the most effective place to conduct business in the sector.