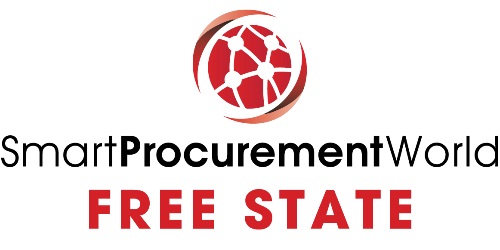 After a successful inaugural event in Free State in 2019, Smart Procurement World is back in the region. The Free State's 2nd annual Smart Procurement World Conference and Enterprise & Supplier Development (ESD) Expo is set to help boost the local economy through the support of local small business.
The Host partner for the event is the Free State Department of Economic, Small Business Development, Tourism and Environmental Affairs (DESTEA) and will be held at the University of the Free State in Bloemfontein from 24 to 26 February 2020. The platform will bring together the region's public and private sector procurement and supply chain community as well as local businesses.
One of the key themes of the event is to facilitate linkage between small business and buyers from the region, as well as nationally.
The event will look at how procurement can make a difference when repositioned as a strategic function and given mandate to practice without fear while protecting ethical professionals. The event also looks at how procurement can be used to strengthen core institutions in South Africa and drive economic growth.
Event themes:
Results
High Impact Procurement
Performance
Meaningful ESD
Economic Development
Choose your Track
Legal Case Updates
If you are not aware of legal pitfalls, your options and how to respond, you could end up in more trouble. We look at top cases that affect procurement professionals, the judgements and examine what went wrong in hindsight.
Policy and Legislation
The conference will do a myth busting exercise to demonstrate how to procurement innovation in public sector can lead to high impact, economic development and build thriving economies at provincial level.
High Impact Enterprise Supplier Development
Premier ESD with purpose, sharing integrated models that work and best ways to support and promote SMMEs and facilitate collaboration among multi-helix actors.
Strategic Sourcing
Leverage consolidated procurement power to deliver best possible value, cost savings and manage risk in the marketplace.