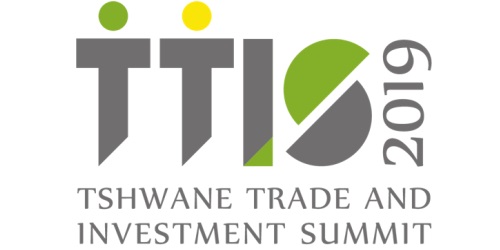 Partnering for Development: An investor friendly Capital City
The Tshwane International Trade and Infrastructure Investment Conference (TITIIC) has now been rebranded to the Tshwane Trade and Investment Summit (TTIS).
The Tshwane Trade and Investment Summit (TTIS) is a bi-annual, multi-stakeholder gathering which aims to bring together policy makers, business and civil society to promote the City of Tshwane as a preferred destination for trade and investment, both domestically and internationally. TTIS will focus on bringing potential investors to the City of Tshwane in key priority sectors.
The event will focus on 5 priority sectors:
1. Automotive and Components
Already 5 Major OEMs and over 200 suppliers in Tshwane
Localisation efforts linked to SA Auto Masterplan 2035
2. Agro-Processing
2nd largest Fresh Produce Market in country
Downstream processing (drying, packaging, juice concentrates)
3. Energy
Including renewable sources
Host one of the most unique biomass plants on continent
Further opportunities for solar and biomass
4. Property and Construction
New Mega Cities and Precinct developments
5. Tourism
A leading hub of cultural and heritage tourism attractions including Dinokeng Game Reserve, Freedom Park, Tswaing Meteorite Crater, Voortrekker Monument, Historical museums, amongst others
The Summit will be staged at the CSIR Convention Centre on 17-18 September 2019, have an all-star guest speaker list, and involve a select group of 350–400 high-profile delegates nationally and abroad.
There are a number of important aspects that have been incorporated into the planning of this instalment of the event, which include the following:
Involvement of the industry associations and local chambers in the planning – which signifies joint planning between government and private sector
Focusing on addressing issues that have been raised by business in previous meetings
Drawing experienced entrepreneurs to share their experiences and advise government policy makers and officials on how to respond to the needs of business in order to grow the economy
Working with industry experts to develop innovative solutions for economic development
Showcasing development projects that are in the pipeline and bringing together project owners and potential investors under one roof
Allowing potential investors an opportunity to see first-hand a myriad of opportunities offered by the City of Tshwane.