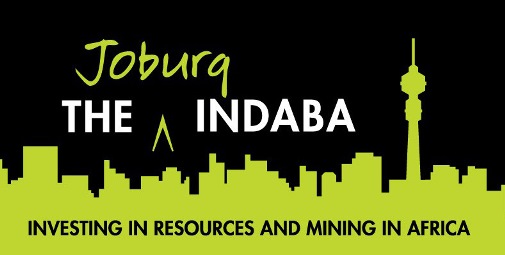 The 2019 Joburg Indaba will take place on 2nd & 3rd October 2019 at the Inanda Club in Johannesburg.
Now in its 7th year, the Joburg Indaba will take an honest, bold and no-holds-barred look at the issues facing the mining industry. It promises once again to meet the high expectations the industry has of it with its exceptional calibre of speakers, attendees and the quality of the discussions. Together with its interactive and informal atmosphere and the opportunity it affords to network with important industry players in an intimate environment, the 2019 Joburg Indaba will remain a stand-out event in this year's mining calendar.
2019 is proving to be an eventful year once again both in South Africa and globally, and the Joburg Indaba will interrogate what the major political, economic and various industry developments mean for the mining sector.
The programme will be announced very shortly, so please follow The Joburg Indaba website for updates and be sure to avoid disappointment by booking early.
The Joburg Indaba is a gathering that draws mining companies, government, labour, investors, community spokespersons and other stakeholders who have found it an important platform to engage with one another on critical issues facing the industry.
Participants have agreed that the Joburg Indaba is a highly influential platform that has raised the bar with its straight talk, refreshing insights and collaborative and intimate atmosphere (numbers are strictly limited to 500).
---
Here are just a few of the extremely positive comments we received about last year's Joburg Indaba:
"The Joburg Indaba continues to live up to its promise of candid and insightful discussions and is extremely instrumental in shaping the future of the mining industry."
"The Joburg Indaba is always very well planned and executed and overall a wonderful and engaging experience."
"The Joburg Indaba is a breath of fresh air in the year's mining calendar and quite simply the best networking opportunity there is."
"Thank you and your team for developing this forum into what has become a critical component of our mining dialogue."
---
Chaired by Bernard Swanepoel, the following senior-level speakers are just some of those confirmed to date:
Mark Cutifani, Chief Executive, Anglo AmericanChris Griffith, CEO, Anglo American Platinum
Mxolisi Mgojo, President, Minerals Council South Africa and CEO, Exxaro
July Ndlovu, CEO, Anglo American Coal South Africa
Roger Baxter, Chief Executive, Minerals Council South Africa
Deshnee Naidoo, Chief Executive Officer – African Base Metals, CEO of Vedanta Zinc International (VZI), Konkola Copper Mines (KCM) and Copper Mines of Tasmania (CMT)
Lucky Kgatle, Senior Vice President, Sasol Mining
Peter Steenkamp, Chief Executive Officer, Harmony Gold Mining Company Limited
Steve Phiri, Chief Executive Officer, Royal Bafokeng Platinum
Mike Teke, Chief Executive Officer, Seriti Resources
For regular updates and a full list of speakers, click here.
Spaces are strictly limited so book early to avoid disappointment. Register here.
Also please remember to register for the Pre-Indaba Dinner on the evening of 1st October. This year's keynote speaker at the dinner will be Mark Cutifani, Chief Executive, Anglo American. We will also be celebrating exceptional individuals who have contributed to the industry over many years by welcoming new inductees into the SA Mining Hall of Fame.