South Africa's leading procurement and inbound supply chain indaba
The annual Smart Procurement World conference and exhibition is the ultimate procurement and inbound supply chain conference in South Africa and provides an opportunity for you to meet the buyers from South Africa's top corporates.
Event dates: 16- 19 September 2019
Event location: Gallagher Convention Centre, Midrand
South Africa is at cross roads from a procurement and supply chain perspective. Never before have we seen so much pressure on procurement to perform better. So where do we go from here?
Welcome to the 13th Annual Smart Procurement World Indaba, your event of choice.

Exciting news for Senior Procurement Executives!
This year we bring you an Exclusive Executive Programme that is truly strategic and high level. Don't miss it!
What else is new this year?
Annual Municipal SCM Indaba, hosted in partnership with CIGFARO
Industry Leaders Forum – For SOEs, private sector and public sector
Our theme for this year's event is: Courage and Urgency: Let's Walk the Talk.
We will examine the feasibility of what needs to happen, from a legislative perspective
to give procurement a constitutional mandate to practice without fear while protecting
ethical professionals. How can procurement be positioned to strengthen core institutions in
South Africa and drive economic growth?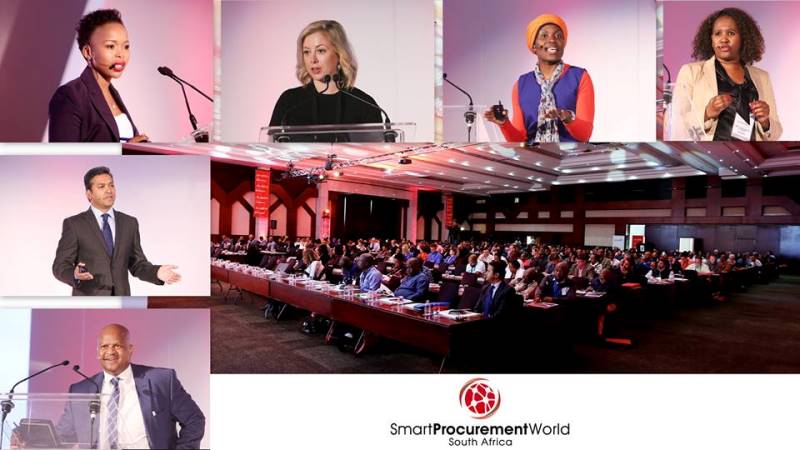 Exhibition
This expo hosts SA's largest gathering of buyers from top corporates and government, supported SMME suppliers and solution providers.
Two exhibitions in one:
Corporate Sourcing Exhibition
Enterprise & Supplier Development Exhibition