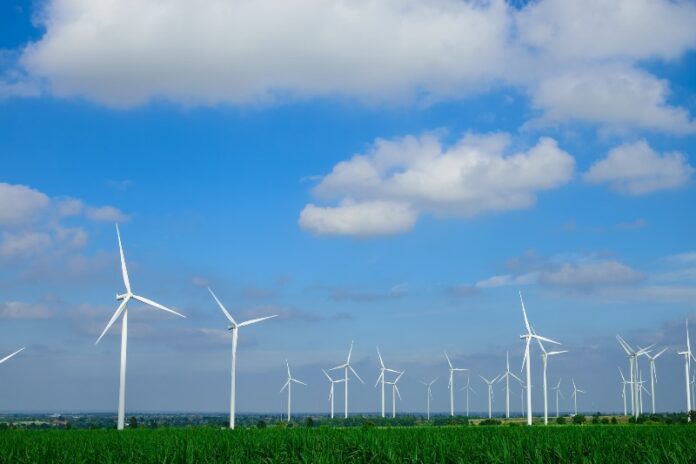 Cape Town is home to a thriving green economy
South Africa's evolving energy landscape is creating opportunities for investors, financiers, project developers, component manufacturers and suppliers wanting to invest in the energy services market.
Cape Town – Africa's green economy hub- is the ideal location to tap into South Africa's energy services market. The market is estimated to be worth R110.5-billion (US$7.8-billion) by 2035.
The Atlantis Greentech Special Economic Zone
Cape Town is home to a thriving green economy and the city's Atlantis Greentech Special Economic Zone (SEZ) offers exciting opportunities and incentives to investors. The SEZ is expected to attract R3.7-billion (US$-262-million) in investment over the next two decades.
Six reasons to invest in the Atlantis Greentech SEZ:
A prime location,
Modern infrastructure, including a well-functioning harbour,
A cluster of skilled (green) professionals,
An abundance of natural resources,
Low operational costs, and
Good information technology infrastructure.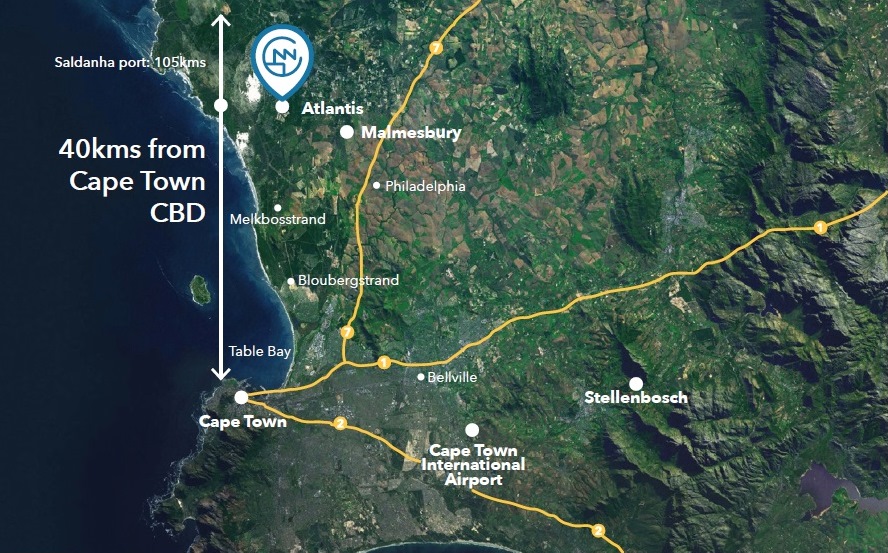 Cape Town is the ideal location as a launchpad into Africa's energy markets. The City offers tracts of industrially-zoned land, a strong support base from the government, business and existing relationships for investors.
The hub has already attracted four large Greentech investors that are fully operational:

Skills development has been prioritised to ensure labour meets the needs of the businesses located in Cape Town. The city's youth is benefitting from training, mentoring, exposure to greentech, while participation in the annual Renewable Energy Challenge and career expo encourages innovation and entrepreneurship.

Investors and businesses in the green technology space can draw on the knowledge and expertise of a wide range of support bodies based in Cape Town, including:
Opportunities in Cape Town's green economy
Download Invest Cape Town's quick guide into opportunities in the city's green economy: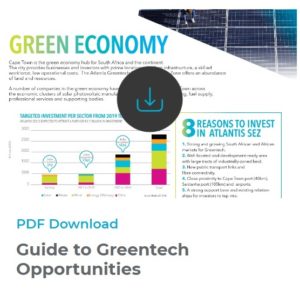 SEZ incentives include*:
Preferential 15% Corporate Tax and Tax Relief
Building allowance and Tax Relief
Employment Tax Incentives
Customs Controlled Area Tax Relief
*Learn more about incentives to do business or invest in the City of Cape Town.
Research: What is Green Tech, also known as greentech or cleantech? See a definition here.
Contact the Investment Facilitation Team at Invest Cape Town to discuss opportunities in the city's green economy or the Atlantis Greentech Special Economic Zone.