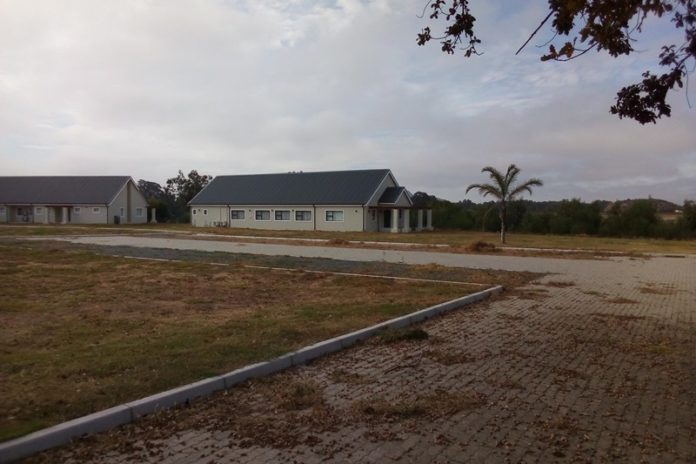 Summary
The non-profit organisation responsible for organising the annual Might Men Western Cape and Might Women Western Cape events amongst others, is currently looking for funding partners to purchase property that will serve as a permanent/home base for these and other events and activities in the region.
The organisation has found the ideal property for hosting future events and various other community-oriented activities and is looking for an investor(s) to assist in purchasing the property.
The property is situated on the banks of the Breede River in Robertson, Western Cape Province, and has the potential to be of huge benefit to the surrounding community and those who are willing to consider investing in the project.
Brief background
Mighty Men Western Cape has a proven track record of eight (8) years organising annual conferences and camps and, together with other organisations and ministries, is involved in many community outreach projects in the Western Cape.
Over the past two years, the organisation has been looking diligently for a place to call home, for Mighty Men Western Cape and all associated with them. This Partnership of Ministries includes anything up to fifty (50) other ministries, who are all committed to using the facilities once established.
Some of the work that has been done by this group include helping men with issues such as pornography, drugs, violence, gangsterism and more. There are teams that work with women and children who has suffered abuse and even a team focussed on human trafficking. There are also a Business Men and Women Network, Mighty Kids, Mighty Youth, Mighty Families and Mighty Women teams.
While the organisation is well established within the region, up until now they have had to raise money for all these activities, without having a place to call home and a place to go to for those people in the province in need of these services. The property that has become available is geared to facilitate all these activities and more.
Key facts about the property:
3 sites totalling approximately 1828.8 hectares, including 2.9 hectares river resort zoning and 4.3 hectares water rights
A fully equipped 70-seat clubhouse
A newly built chapel/church
2 x fully furnished self-catering units
3 half-finished buildings
Huge potential for further development
Development potential & ROI
Various activities are envisioned to take place on the property to provide a return on investment for the investor(s):
1. Mighty Men and Mighty Women conferences
The annual events are generally held on farms, where up to fifteen thousand (15 000) people gather for a forty eight (48) hour period.
Farms have to be paid for and in a scenario where 15,000 people gather at any one time at R50 per person, the organisation would be paying up to R750,000 just for the farm, not including any infrastructure, such as stage, toilets, security, etc. Using this property to host the events, these funds can provide return on the investment and will also be reinvested into the further development of the property, community outreach programmes, etc.
2. Luxury accommodation
There are two (2) completed units already in place, with twelve (12) units to be further developed. Plumbing and electrical infrastructure already in place for the unfinished units.
The property and accommodation facilities provide an ideal stop-over for families travelling to and from Cape Town for the annual Mighty Men and Mighty Women events, and will provide revenue throughout the year.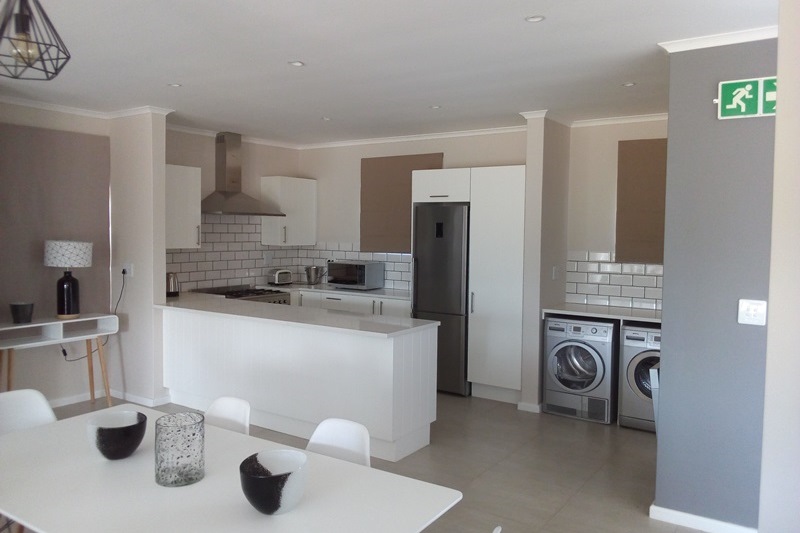 3. Golf tourism
Direct access to the Silverstrand Golf and River Estate with an underground tunnel already built and in place, can bring in revenue from Christian Golfers, who already are supporters of the Mighty Men and Mighty Women events.
4. Hiking, running and cycling
From amongst the various ministries that are working with Mighty Men Western Cape, there are those that focus on people who hike, cycle or run. These are the Hill Walking Ministry, Marathon Running Ministry and Cycling Ministry, all of whom will be using the facilities as an outflow of their activities.
This can lead to further marketing the venue for the above activities.
5. Business meetings and training
The clubhouse seats 70 people and can be used for business meetings, training, team building and other corporate activities.
The venue will of course also be available at a fee to churches and other non-profit organisations. Churches that go there can use the church facilities and have a blessed weekend with their parishioners making use of the accommodation or camping facilities.
6. Weddings & other functions
The church, clubhouse and accommodation on site, provide the ideal venue for hosting weddings and other functions such as memorial services, funerals, investitures, etc.
7. Entertainment and festivals
The clubhouse offers a great venue to be included in the Wacky Wine Weekend and Christ Fest held annually in Robertson. Additional plans include hosting local artists at the venue throughout the year.
8. Camping
The grounds have enough space to accommodate church camps and general camping throughout the year. Camping areas include manicured and forest areas. The organisation recently had the fourth annual Mighty Family Camps in Robertson at the Skurwekop Campsite, which can in future also be hosted on this property.
9. Open-air market
A regular open air market can be hosted on the grounds, where local produce can be sold and local artists will have a platform to perform. Open air markets are hugely popular in the Western Cape.
10. Fishing and other water activities
The property has access to the Breede River, with water rights and river resort zoning. This allows for the implementation of various activities on the river and along the river banks.
This property has vast potential to be a catalyst for positive change in the region and will be led by a dedicated team of people who are passionate about their work in the community.
Investment required: R20-million.
Interested investors are invited to contact Mighty Men Western Cape to discuss the opportunity.
Learn more: