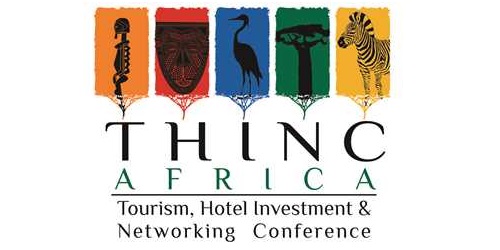 THINC Africa in association with HVS provides a unique platform to discuss the future of the tourism and hotel industry in this region. The event will continue to bring together key decision makers, from across hotel development and investment markets, to explore the tremendous opportunities that this region presents and deliberate on how to mitigate the potential risks of hotel development in Africa.
This year THINC Africa will consist of two simultaneous conferences, both held over one packed day. The Investment Conference will focus on hotel development, investment and ownership; whilst the Operational Conference has an operational basis. By running to the same timeline, delegates of both conferences will be able to network together – ensuring we all benefit from speaking to as many people as possible.
The whole ethos of THINC Africa has always been an event to boost YOUR business. These two distinct sessions allow us to reach more people and for us all to be challenged with innovative thinking. This will cover more areas and ensure YOUR business grows through your involvement at THINC Africa 2019.
We promise the same dynamic conference and thriving exhibition as previous years with an acclaimed programme of world class keynote speakers, engaging presentations by industry leaders and interactive workshops, debates and panel discussions where senior figures in their field share valuable insight.
Hoteliers, owners, operators and managers as well as investors, developers, designers, architects, consultants and tourism leaders should all attend this vibrant and exciting event.
Regular updates to the agenda will be added to our website www.thincafrica.co.za and on our LinkedIn and Twitter feeds.
We look forward to another intellectually stimulating and enjoyable conference. The host team of THINC Africa will make this experience unparalleled and enriching for you and thank you in advance for your support.
For more information, including speaking and sponsorship opportunities please contact the THINC Africa Team at HVS.
We look forward to welcoming you to THINC Africa with us.
Hosted by: