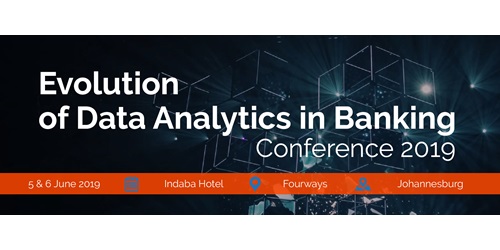 The constant evolution of technology is slowly proving to the world that banks are no longer a necessity, however banking will always be necessary. The preferred conference organiser for the Southern African major banks, IT and financial service providers, Trade Conferences International, will be hosting a conference that will dissect the changing role of data and analytics in the banking environment.
The Evolution of Data Analytics in Banking Conference 2019 will be taking place at Indaba Hotel, Fourways, Johannesburg.
The two days conference will be addressed by 17 industry experts, tackling the following:
The evolution of data
Innovation and technology in data analytics
The current standing of data management
Data and analytics initiatives
Data regulations in banking and within financial services providers
The conference will also include a panel discussion on 'Taking data analytics to the next level in financial services' which will be headed up by 4 industry experts.
Professionals dealing with the following will highly benefit from attending this conference:
big data * data engineering * data visualisation * data science * business analytics * data analytics * customer relationship management * data migration * business segmentation * customer segmentation *customer retention * business intelligence * channel integration * product pricing * product research and development * product development * customer mobility * channel integration * customer experience management

Benefits of attending:
Invest in yourself, your career and your company by learning new tips & tactics in the evolution of data analytics.
Network and enjoy the energy of like-minded delegates and exhibitors
Expand your knowledge and find solutions to problems from industry experts who have experience in implementing solutions in the banking sector
Have fun! No business is boring; add a layer of enjoyment to managing your career growth.
Get updated on the standing of data analytics in banking and within the financial services leading up to its infamous evolution.
For more information, or to register to attend this event, contact Jason Joseph, Project Manager & Marketing and Coordination Manager, on 011-803-1553 or jason@tci-sa.co.za
Registration for this event: R9 200 + VAT per delegate
Registration 3 or more – 10% discount: R8 280 + VAT per delegate
Group Registration 5 or more – 15% discount: R7 820 +VAT per delegate

Trade Conferences International organises the most up-to date conferences, with accompanying exhibitions, focusing on specific issues within the financial, mobile, IT and online industries.