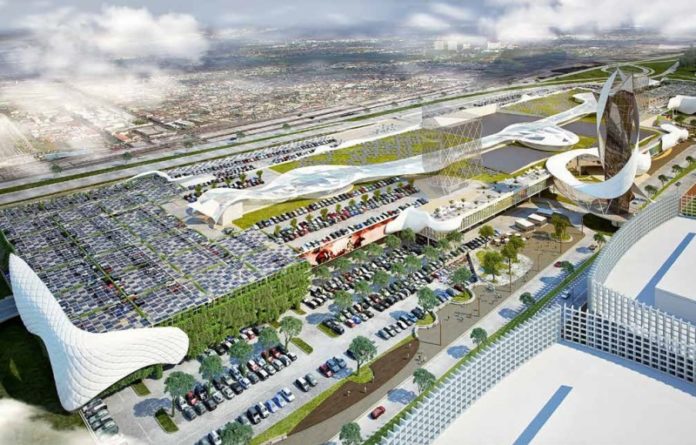 Tshwane is a prime business region strategically positioned in the heart of South Africa and in the centre of the most prosperous region of the country.
The City of Tshwane borders on three of South Africa's nine provinces that have direct access to neighbouring SADC countries, offering quick and easy penetration of a growing regional market of more than 250 million people.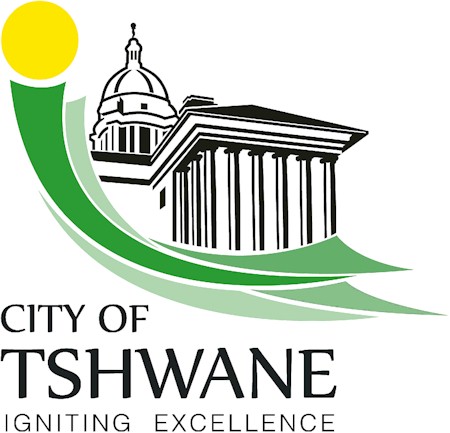 Shaping the economic future of Tshwane
The City of Tshwane is committed to developing an economic future that is inclusive, diversified and competitive. To successfully realise this goal requires a strategic approach that identifies and nurtures the very best growth opportunities.
Proper strategic planning and integrated environmental thinking are also imperative to enable and empower Tshwane and its surrounds to cope with the demands of future growth and to ensure that all citizens share in the city's prosperity. The backbone of this approach is the 2016-20 Integrated Development Plan (IDP), devised to constructively implement the different programmes aimed at guiding future growth.
This new focus on the future of the city, has led to a number of key catalytic and strategic projects that can leverage the city's economic and social potential.
Catalytic and strategic investment projects
The city is re-positioning itself for a new set of challenges and is aggressively implementing new game changers, which are visible large-scale catalytic projects with a huge impact.
The timing and sequencing of these projects require balanced implementation with an emphasis on economic development and employment creation. Furthermore, it is also essential to appreciate that the delivery of the catalytic and strategic projects requires  major public-led infrastructure investment facilitated by various spheres of government. It also requires significant planning and preparation in order to deal with complex technical matters and long lead times.
Catalytic projects are those projects initiated by the city and which have a direct bearing on the Council's balance sheet (on- or off balance sheet). This would include projects related to the provision or upgrading of bulk services and infrastructure.
Strategic projects are defined as those projects initiated by another organ of state or the private sector that may require input from the city to be successful, such as the allocation of land or the provision of bulk services, and that could play a significant role in achieving the political agenda of the city.
Below is a list of the current catalytic and strategic investment projects in the City of Tshwane:
---
1. Tshwane Automotive City
The development will include various nodes:
Logistics node: An advanced logistics and supply chain network in partnership with Transnet
Commercial and recreation node: Retail and shopping malls, banks and restaurants
Community and civic node: Residences, parks, public environment and links
Industrial node: This will include factories to suit customers' needs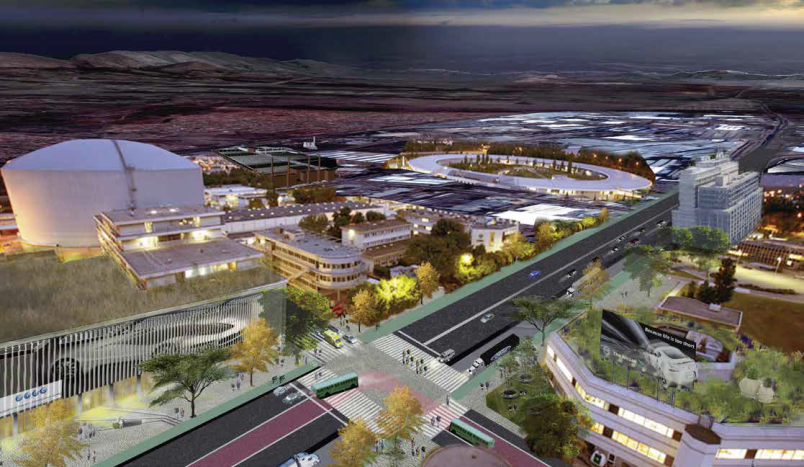 Investment opportunities are offered to equity markets, direct financial investment, investment in infrastructure, development partnerships, specific precinct investment involvement, provisions of services, lease or purchase of premises, including sectional or full title options and other tailor-made investment opportunities.
---
2. Rosslyn Hub
Sector: Mixed-use development
Location: Rosslyn, 20 km north-west of the CBD
Rosslyn Hub forms an integral component of the Tshwane Automotive City project and encapsulates a self-sufficient environment in which to live, learn, grow, work and play.
It is strategically located opposite Nissan SA, BMW SA and Iveco on the doorstep of 750 000 people. It will provide a new 'town centre' for Rosslyn, The Orchards, Soshanguve and Ga-Rankuwa.
---
3. Tshwane BPO Park
Sector: Business Process Outsourcing (BPO)
Location: Hammanskraal (University of Tshwane Campus) 50 km north of the Tshwane
CBD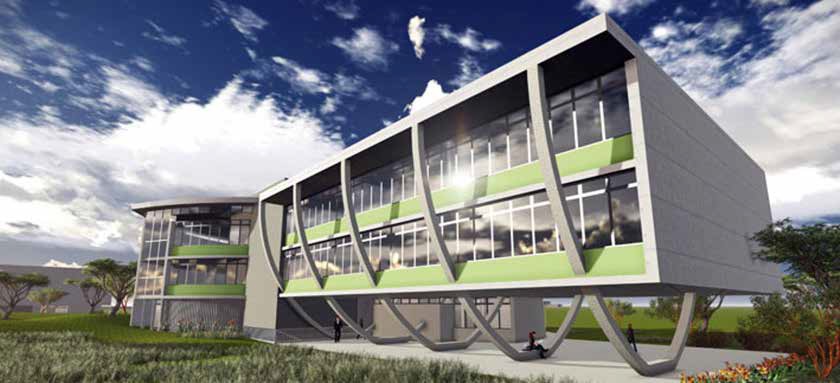 The Tshwane BPO Park will be developed in three phases, with each phase constituting a nominal 1 000 agent seats. Once fully developed, the park will comprise six buildings designed to optimally support BPO operations with capacity for 3 000 agents addressing various market needs.
The appropriate developer or operator will own and manage the facility along with the City of Tshwane to form a special purpose vehicle (SPV) in a public-private partnership.
---
4. West Capital
Sector: Inner city housing/mixed-use development
Project location: 2 km west of Tshwane CBD
West Capital is a mixed-use development, consisting of residential accommodation which will include a student village, retail and commercial components as well as inner-city housing.
The project consists of individual parcels of land, located in Pretoria-West, for which the City of Tshwane invites proposals for development.
A development approach is proposed that will promote sustainable land development in a coordinated manner to enhance its speedy development in an effective, efficient and integrated way.
---
5. East Capital
Sector: Mixed use development
Project location: The eastern quadrant of Tshwane (Pretoria), the administrative capital of South Africa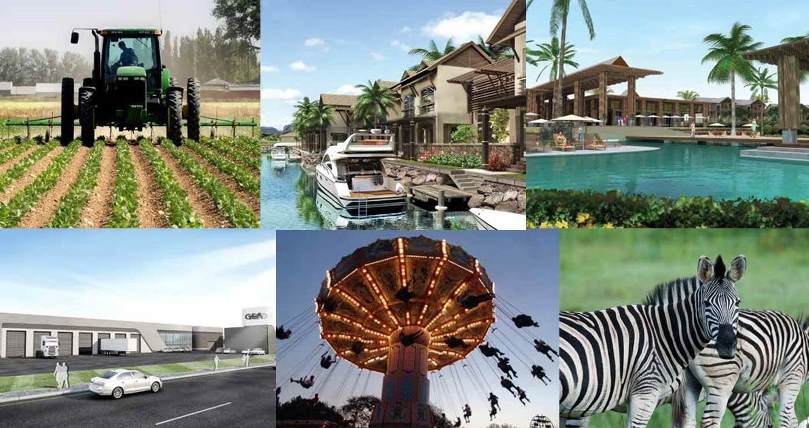 The project entails the development of the eastern areas of the capital city, with a focus on developing a green belt of industries, agricultural beneficiation and green settlements.
The following investment opportunities have been identified:
Agro-processing Hub (Agri-logistical Service Centre)
Bronkhorstspruit Dam Waterfront Development
Aquaculture (Integrated Fish Farm)
Theme Park, Edwardian Style
Ezemvelo Nature Reserve Educational Ecotourism
Distribution and Hospitality Services
Green Industrial Park
---
6. Eco-One
Sector: Light Industrial Eco-estate
Project location: Central, 5 km north-west of the Tshwane CBD
This is a 35 ha light industrial eco-development that is centrally located in the City of Tshwane. The greenfield site enjoys good visibility, access to major arterial roads and passenger and goods rail from a central location within the city. In addition, the site houses an established dam with water rights.
---
7. Centurion Aerospace Village
Sector: Aerospace
Project location: 12 km south of the Tshwane CBD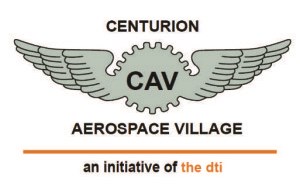 The Centurion Aerospace Village is a high-tech advanced manufacturing aero-mechanical and defense cluster aimed at integrating sub-tier suppliers of the local aerospace industry into the global supply chain.
Public and private investors are sought for capital and operational investment into the Centurion Aerospace Village, its facilities and services.
---
8. Symbio City
Sector: Mixed-use development
Project location: 12 km south of the Tshwane CBD
Symbio City will incorporate the tallest building in Africa, consisting of two office towers and one residential tower, a hotel and retail facilities.
The development will cater for:
retail development: a shopping centre with at least 100 000 m² of gross leasable area (GLA), with a maximum height of five storeys;
office and hotel development: an office component with at least 350 000 m² of GLA and a hotel with a maximum of 295 beds and a maximum height of 110 storeys; and
residential development: allow for a maximum of 1 000 units, with an average size of 150 m² per unit and a maximum height of 60 storeys.
---
9. Menlyn Maine
Sector: Mixed-use development
Project location: 11 km east of the Tshwane CBD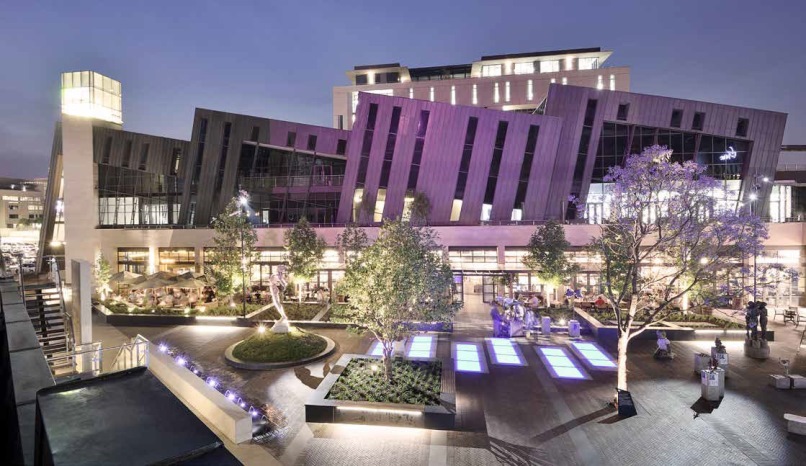 The Menlyn Maine precinct is the densification of an existing low-density residential suburb with an approximate size of 315 000 m².
The project entails the creation of the first green living precinct in South Africa. Menlyn Maine is situated in the heart of Tshwane's eastern suburbs and is ideally located to make full use of the newly upgraded Garsfontein and Atterbury highway intersections.
---
10. Hazeldean
Sector: Mixed-use Development
Location: Pretoria East, bounding Silverlakes and the N4 Freeway 20 km east of the CBD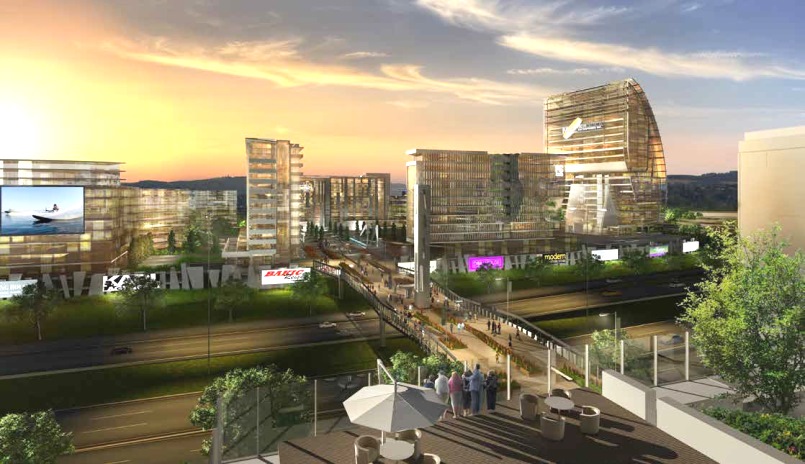 Public and private investors are sought for capital and operational investment for residential, commercial, industrial, education and property development.
Opportunities within the development include:
Residential opportunities: 11 000 dwellings (both the old and new phases)
Developable floor area: 1.7-million m²
Environmental Record of Decision (ROD) issued for the entire development
Approved condition of establishment for most of the phases of the development
---
11. Rainbow Junction
Sector: Mixed-use development
Location: 6 km north of the Pretoria CBD
Rainbow Junction will offer a mixed basket of integrated land uses on a premier location of 140 ha at the entrance to South Africa's capital city.
The approved mixed basket of integrated land uses comprise of office and corporate parks, 1 200 high-density residential units, a spread of extensive retail developments, and including a high-street shopping precinct and a regional shopping centre, hotels with conference facilities, clean light industry aligned with the city's commitment to environmentally sustainable development, community facilities such as a private hospital and other bespoke commercial opportunities.
The project requires partnership between the government and the private sector in providing the required bulk infrastructure to unlock the development.
---
12. The Orchards
Sector: Mixed-use development
Project location: 20 km north of the Pretoria CBD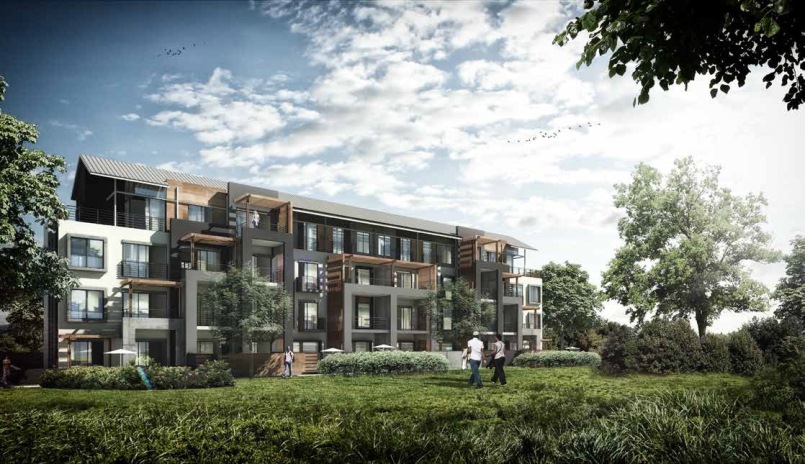 The development is primarily a low to middle-income development, providing much needed housing for the middle and low end of the housing market.
A number of opportunities have been identified, including industrial and logistics developments that are enabled by road and air accessibility, residential infill and related commercial opportunities.
The area has high development potential due to the availability of land and the new accessibility created by the N4 highway.
---
13. Solar Geyser Rollout
Sector: Municipal infrastructure/Energy
Project location: Citywide
The City of Tshwane seeks partners in the citywide rollout of high pressure solar water heaters.
The citywide use of solar geysers will have cost benefits for consumers and will significantly reduce the pressure on the electricity grid. The city will require project managers, plumbers and trained labour to achieve the milestones to the benefit of the communities of Tshwane.
JV development/partnership opportunities
Project specific equity investments
Green/Eco-power and infrastructure partnerships
---
14. Advanced Bio-Manufacturing Park
Sector: Advanced manufacturing
Project location: At The Innovation Hub, 10 km east of the Tshwane CBD
The project entails setting up an advanced bio-manufacturing facility at The Innovation Hub in Tshwane to support SMME's in the sector.

With The Innovation Hub strategically located in the knowledge axis of Tshwane, it is ideally positioned to facilitate the establishment of this bio-manufacturing corridor that will be geared towards providing financially accessible infrastructure, market access opportunities and access to critical technical skills and resources through the partnerships it has with the institutions in its vicinity.
---
15. Wonderboom National Airport
Sector: Aviation and Aerospace
Project location: 10 km north of the Tshwane CBD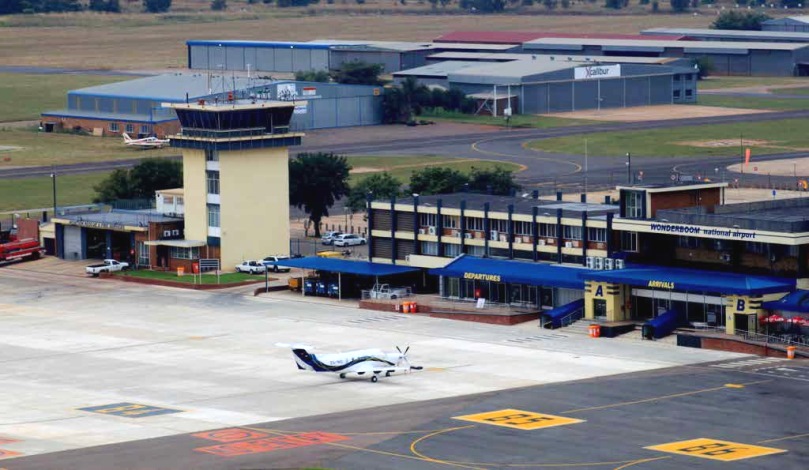 Public and private investors are sought for capital and operational investment into the Wonderboom Airport.
The following infrastructure-related investment opportunities are envisaged:
the possible extension of the main runway to a minimum length of 2.7 km;
relocation of control tower;
expansion of the main terminal building;
development of a parking arcade, offices, conference facilities and shops typically found at an airport terminal;
the development of aviation-related services on the available 35 ha (i.e. aircraft hangars, AMO aircraft or aircraft component manufactures, etc.); and
the possible establishment of a cargo centre.
---
Obtain updated information
The above, together with all additional information provided, is meant as a guide for investors who wish to have ready-made information that can be used in investment decisions.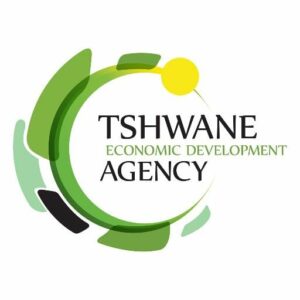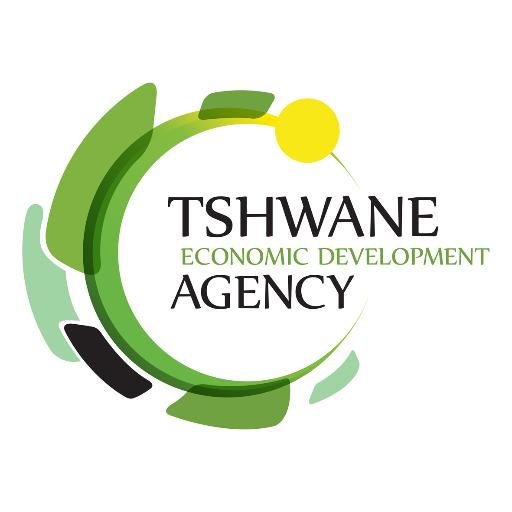 See also: City of Tshwane investment incentives