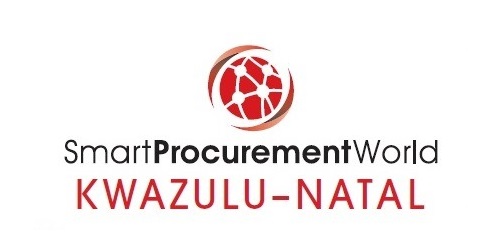 Thr 4th Annual Smart Procurement World KwaZulu-Natal will bring together seasoned professionals from the corporate and public sector within procurement and the supply chain to speak on the national procurement ecosystem unique to KwaZulu-Natal.
The theme of this year's conference: "Governance that Transforms: Supply Chain Management as an enabler to inclusive and sustainable growth"
The conference will look at encouraging and supporting practitioners, in demonstrating innovative value of supply chain for economic growth.

Private Sector/Smart Sourcing
The focus of the 4th Annual Smart Procurement World KwaZulu-Natal regional event will be to gain insight:
into innovation that aligns 21st century global procurement trends with SA's unique dynamic, in order to achieve better efficiency.
into procurement trends and best practices that can be examined within any organisation in order to equip personnel to deal with the volatile business environment that they are exposed to.
This world-class conference programme is designed to teach delegates the skills they need to convert theory into action. It will provide a Supply Chain Track applicable to every industry and will help these individuals to develop a pro-active, streamlined supply chain function that drives commercial value and achieves strategic goals.
Public Sector/Supply Chain Summit 
In 2019, South Africa's leading Regional Procurement and Supply Chain Event will pay close attention to the unique dynamics of the KwaZulu Natal public sector. It will unpack the role of leadership in transformation and share joint collaboration strategies to obtain meaningful governance.
The programme will demonstrate the links between good governance , ethics and accountability. It will cover the benefits and challenges in transforming your workforce and your province. And it will explore the national implications of non-compliance.
Exploring the link between good governance, ethics, accountability and the national implications of non-compliance.

Sponsor your SMME/Suppliers, by giving them:
ESD support
Market Entry
Supplier Development Training
Solution Providers to small business and big business – Market your solutions. There are many customised options available, depending on your need.