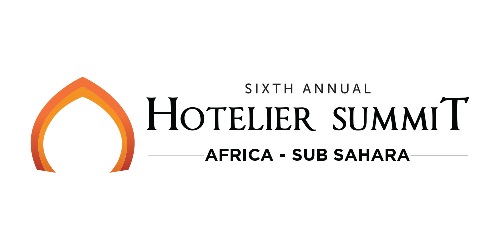 The Annual Hotelier Summit, Africa – Sub Sahara is back this year to bring together investors, property owners, developers, suppliers and other important stakeholders of the hospitality landscape.
The aim of the summit is to provide major buyers and sellers of the hospitality industry a platform to discuss projects that will help build a richer, better Sub-Saharan Africa. The summit is scheduled to take place in Cape Town, South Africa on the 16th to 18th October 2019.
The growth drivers for the hotel sector in Africa include improving fiscal management, favorable demographics (a population of 1.1-billion), rapid urbanization, a growing middle class, rich commodity and energy resources, considerable infrastructure investment and increased tourism.
The expanding economy and increased regional trade will drive business tourism and hotel sector demand. Tourist numbers are projected to increase by 5.7% per annum in Africa compared to 3.2% globally up to 2030. JLL projects hotel demand to increase at a rate of 5% per annum between 2018 and 2020, yet notes that this growth varies across the continent with certain countries, on a higher growth trajectory, whilst other markets are contracting.
JLL forecasts 1.5% annual supply growth in North Africa and an average annual supply growth of 3.5% in Sub-Saharan Africa. This equates to USD 2.1-billion in new hotel investment in 2018, rising to USD 2.4-billion in 2019 and USD 2.7-billion in 2020. Investment is driven by local and regional players who account for at least 75% of hotel investment in the region. Global capital is however increasingly taking note of the opportunity and is assessing its optimal entry point.
JLL noted that 46% of investors are pursuing hotel developments, while 17% are looking only at acquisitions, while 37% are seeking both. This is reflective of the emergent nature of hotel real estate in Africa. From a development perspective, target IRRs are in the range of 16% to 25% and capitalization rates are in the range of 8%-12%. This equates to a target investment yield premium of 30% to 40% compared to global averages.
What happens at the Summit?
Keynote Address
Gain knowledge and insights from profound speeches and presentations by experts of the Hospitality industry
Panel Discussions
An interactive Q&A session comprising expert panellists and prequalified buyers and suppliers collaboratively addressing challenges faced in the industry
Sponsor Presentations
Garner the interest of leading investors and partners in the audience through a presentation to showcase your unique product or service
Networking Sessions
Participate in effective networking activities designed to develop strategic relationships with key investors and prospective partners
One-to-One Meetings
A unique opportunity to interact one-to-one with decision makers of companies and the chance to seal the deal at the summit
Project Showcase
Seeing is believing! We provide you with an exhibiting space to display your products and work with renowned project owners and developers. Get noticed and create a lasting impression!
Contact the team for information about delegate-, sponsorship-, or speaking opportunities.