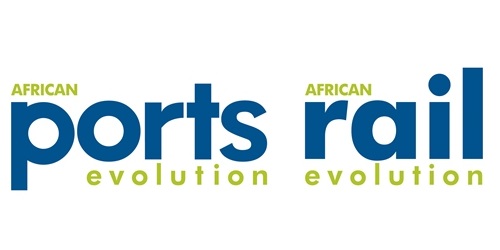 Developing Africa's trade and transport hub potential
Despite growing global demand for trade with Africa, intra-Africa trade still only accounts for approximately 10% of the continent's economic activity according to the NEPAD Business Foundation. This remains largely due to the unique challenges facing Africa's transport infrastructure. However, with the African Continental Free Trade Area Agreement (AfCTFA) set to create the largest free trade zone in the world and increase intra-Africa trade by 52% by 2020, the opportunities for demand-driven expansion and upgrade of Africa's ports and rail systems are exponential.
National development plans across the continent are prioritising transport infrastructure upgrade and development projects. Substantial growth in trade volumes is predicted with total corridor volumes on road and rail expected to increase from 13.6 million tonnes by 2020 to 40 million tonnes by 2040.
Against this backdrop, Africa's largest transport event, African Ports and Rail Evolution, welcomes dozens of African ports and rail authorities and thousands of qualified maritime, transport and logistics professionals to optimise hinterland and maritime connectivity, improve efficiency of rail networks and define the future of maritime and overland shipping across the continent. Efficient and effective transport systems and modern ports and railways are key to unlocking new trade opportunities and export markets.
New in 2019!
2 new dedicated sectors in the expo: Maritime zone; covering oil & gas, marine engineering and maritime offshore industries and a Logistics zone
An all-encompassing expo: The Export Week and African Ports and Rail Evolution Forum exhibition areas will be combined in 2019 to create one environment for key buyers and suppliers to interact and do business
Co-located Drone Con the largest annual drone conference in Africa, with over 40 speakers and an exciting offering of exhibitors.
Awarding excellence! The 2019 event will feature two award ceremonies celebrating excellence in the sector: Women in Transport Awards and Exporter of the Year Awards
South African Oil and Gas Alliance (SAOGA): Networking breakfast and pavilion featured in the exhibition
Discover Africa's trade potential and wealth of new investment and partnership opportunities arising out of Africa Continental Free Trade Agreement and other open border initiatives
Find out which infrastructure projects are currently open, where assistance is needed and how to become a leading partner in development for Africa's multi-billion dollar transport industry
Meet with development leaders from Ports Management Association of Eastern and Southern Africa (PMAESA), South Africa's Department of Transport, Transnet Group and other industry stakeholders.
The 8th annual African Ports and Rail Evolution takes place in Durban, South Africa from 15 to 16 October 2019.