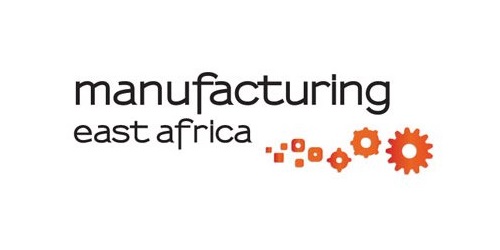 Manufacturing East Africa is borne from the success of the Manufacturing Indaba conference & exhibition which is hosted in South Africa, annually. There has been a call from the South African manufacturers to expand and sell their products and services into Africa and to explore business partnerships and synergies with a focus towards Regional Integration.
Africa will become the world's manufacturing hub
"The global manufacturing cycle started from Europe then to America, before moving to South East Asia and China. It is now coming to Africa." – Donald Kaberuka, former President of the African Development Bank at the African Union (AU) summit held in Johannesburg, South Africa in June 2015.
Manufacturing accounts for about 70% of global trade and about 80% of global business R&D (McKinsey Global Institute 2012). Manufacturing thus remains a driver of economic prosperity in advanced economies.
The global environment in which the Eastern African manufacturing sector develops going forward will be greatly different compared to that in which manufacturing sectors developed elsewhere in the past. This has significant implications for Eastern African policy.
The objective of this event to be hosted in Nairobi, Kenya, is to assess major opportunities and constraints for the development of the Eastern Africa's manufacturing sector, to look at suitable examples from other regions, and draw lessons to enhance the sector's contribution to the region's economic transformation. To this end, seven countries, covering Burundi, Ethiopia, Kenya, Rwanda, Seychelles, Tanzania and Uganda, will be featured at the event.

Who should attend?
Policy Makers
Private Equity Investors
Industry Sector Specialists
Small, Medium and Large Manufacturing Companies
Exporters of Manufactured goods
IT Solutions Providers
Trade Publication / Media
Government representatives
Financial Institutions and Banks
Consultancy Organizations
Industrial suppliers
Manufacturing Development Agencies
Logistics / Supply Chain Companies
Private investors: global and domestic
Academic & Research Bodies
Allied Industries (Cement, Iron, Steel Producers, etc)
South Africa at Manufacturing East Africa
The South African private sector together with the full support of the South African Department of Trade & Industry will be engaging and networking at Manufacturing East Africa with a strong trade delegation. The purpose of the engagement will be to:
Foster trade relations between South Africa and the 7 countries (Kenya, Tanzania, Burundi, Rwanda, Ethiopia, Seychelles, Uganda);
Explore business linkages and opportunities to supply manufactured products from South Africa to these countries, promoting regional trade;
Explore South African manufacturers establishing a presence, setting up manufacturing plants to deliver products and services to East Africa;
Develop additional markets to grow the South African manufacturers; and
To explore additional business opportunities for trade.
For more information, visit www.manufacturingindaba.co.za/mi-ea/


Learn more about the annual Manufacturing Indaba in South Africa: