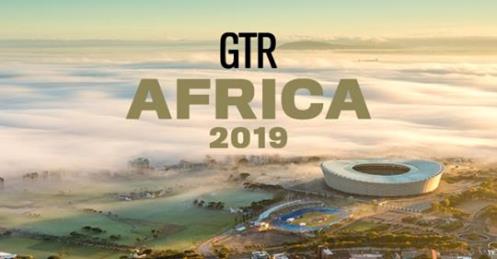 For well over a decade, GTR Africa has provided the annual highlight to domestic industry key-players and returns once again to Cape Town as the regional flagship event on March 14-15.

With extensive opportunities for networking and business development, the event will provide a comprehensive agenda covering all aspects of trade, commodity, export and infrastructure finance, whether it be funding options available to African corporates, key regional hotspots and opportunities for projects or the current risk environment and the various mitigation products and solutions being utilised.
10% early booking discount available when booking online by February 15 with code: EBD10 
Last year, 30% of attendees were corporates & traders and 21% were bankers & financiers representing over 160 different companies from Africa (72%), Americas (1%), Europe (19%), Mena (5%) and Asia (3%). 83% of all attendees held a senior to a c-level position. See last year's full event break down here.
Companies that attended last year included Bunge, Engen, John Deere, Louis Dreyfus, Nampak, Olam, PetroSA and Vital, among many others. View the full list of companies that attended last year's event here.
View last year's event photos
"An important annual gathering of key players in Africa. The trade and export finance content and networking opportunities make this a worthwhile conference to attend."
S Nxaba, Nedbank
"The conference has interesting topics discussed and a very good variety of financiers participating. This event is a great place for networking and understanding the business environment."
H Keranen, Nokia
"Very current discussions in the context of world events and networking make this an excellent conference."
F Roux, Cornerstone Performance Solutions
"Really enjoyed the conference and found the topics discussed to be very relevant and helpful. I will definitely make use of what I have learned."
D Scott, Gascon ADO Southey Holdings
"This conference is absolutely essential for business leaders around the globe."
S Gata, Cartertech
"If you want to do business in Africa, you must be at this event!"
H Potgieter, Africa Merchant Capital

For more information:
Stay up to date with event discussions, follow #GTRAFRICA
If you are already registered to attend the event, log into GTR Connect to download a current list of registered attendees.