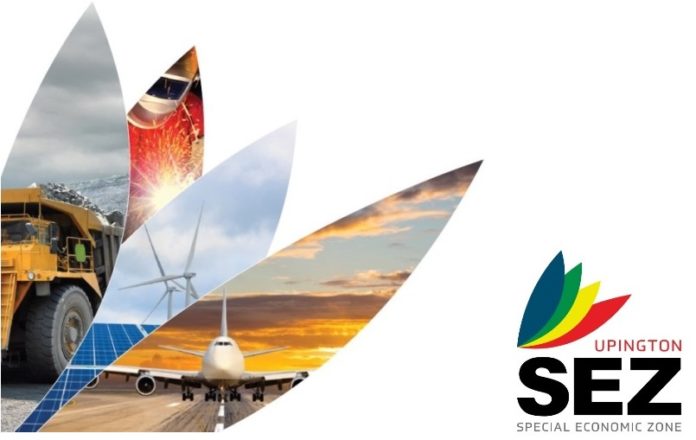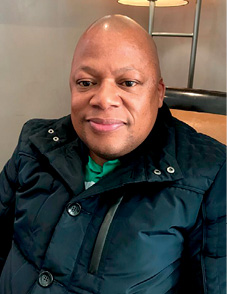 Thobela Dikeni has held various managerial positions in the private sector, including senior positions at Standard Bank and FNB (where he was Director Public Sector Banking). He was Director Business Development and Africa for Naspers' subsidiary Paarl Media.
Thobela has studied Economics and Management and attended several executive development programmes at international institutions. He is currently studying for a Master's degree in Information and Knowledge Management. He has served on private and public sector boards.
---
What sectors are you hoping to attract to the SEZ?
In the first phase, renewable energy and aviation. These sectors are the focus of the Economic Development sector of the Northern Cape and in line with the Provincial Growth and Development Strategy (PGDS).
How does the location of the SEZ support the business case for investing?
Renewable energy: Upington is an area with warm weather and long sunny days for solar energy generation. The increasing and sustained demand for photovoltaic (PV) and concentrated solar power (CSP) systems will produce a number of assembly opportunities for PV panels and inverters as well as CSP in-field mirrors, structures and backward integration of manufacturing facilities. European and Chinese companies continue to express interest in establishing solar energy component manufacturing and assembly plants. About 440 ha of land is set aside for the development of a solar farm with a complete EIA for industrial development.
Aviation: An arid climate which is not susceptible to accelerated corrosion and deterioration and the availability of relatively low-cost open land are positive factors. Upington is close to the northern border of South Africa which makes it convenient and strategic from the African continental perspective and its relative remoteness enhances security considerations.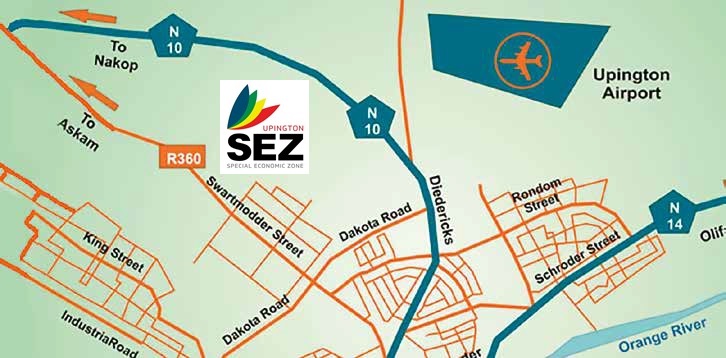 How important is the airport?
Successful SEZs are attached to ports, whether airport or sea port. Therefore, the proximity to an airport will assist the value proposition and logistics connectivity of the SEZ. Upington Airport has an unusually long runway (5 km) that serves as a designated African landing site for the shuttles of National Aeronautics and Space Administration (NASA).
What progress has been made in getting the SEZ off the ground?
Positive feasibility studies have been conducted. Environmental Impact Assessments have been completed. A Record of Decision has been received. The application for designation was submitted in May 2018.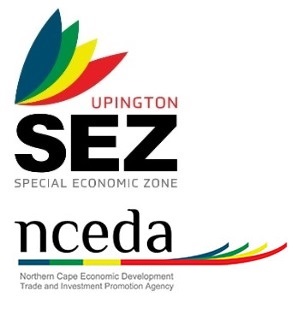 Contact:
Babalwa Mbobo, Sector Specialist, Upington SEZ
Tel: +27 54 333 1136 and 071 016 5813
Email: bmbobo@upington-sez.co.za
Dr. Mphulane Ramorena, Project Executive
Tel: 076 442 4437
Email: mramorena@upington-sez.co.za