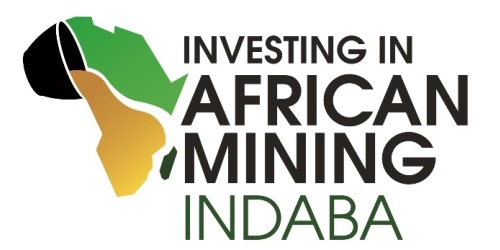 Investing in African Mining Indaba is solely dedicated to the successful capitalisation and development of mining interests in Africa. This event unites investors, mining companies, governments and other stakeholders from around the world to learn and network, all toward the single goal of advancing mining on the continent.
Also known as Mining Indaba, we are dedicated to supporting education, career development, sustainable development, and other important causes in Africa.

What to expect in 2019…
Heads of State taking centre stage
The President of Ghana is already confirmed and likely to be joined by many others at our 25th Anniversary. His Excellency President Nana Akufo-Addo will take to the stage next February to discuss his plans to open up small-scale mining in Ghana. As the second largest producer of gold in Africa, this news will no doubt bring lucrative opportunities for mining companies and investors alike.
The President of Ghana is the first of many senior government officials yet to be announced on the 2019 programme.
A whole day dedicated to battery metals
Is this the area where you can get the growth you are after? Hear from the countries holding the resources, the battery manufacturers buying them and the risks to future growth due to changing battery technology.
Tackle the major issue of Resource Nationalism
Resource Nationalism is rearing its ugly head again. Develop strategies on how to restore stability and protect your investments when there's political and economic upheaval.
Investors and junior miners get closer
The investor lounge will move closer to Junior Mining Showcase providing easier interaction between investors and miners, plus the chance to bump into important people.
More diversity
Our pledge to increase diversity starts with more women featuring on the agenda.
Mining 2050 Innovation Track
COOs and Project Directors of mining companies will discuss the latest disruptive tech and innovation strategies driving the industry forward.
Testimonials
"I have a chance to meet with companies, with governments, with investors – anybody who might be interested in helping develop projects… Mining Indaba is a wonderful place to have everyone come together."
David Awram
Senior Executive Vice President and Director
Sandstorm Gold Ltd.
"The best part is that there are so many different companies from the whole continent here, we can meet potential customers all in the same place."
Michael Kloss
Chief Executive Officer
Robert Bosch PTY LTD
"Mining Indaba is a one stop conference that offers a whole variety of reasons why we attend. We're here in this distressed market looking for acquisitions, deals and potential transactions."
Anton Mauve
President
West African Minerals
More than 80% of those who come to Mining Indaba say their primary goal is to meet like-minded professionals under one roof. We offer several unique networking opportunities that help facilitate meeting the right people at the right time in a setting that works for you.
Learn more about the 2019 Mining Indaba, visit www.miningindaba.com