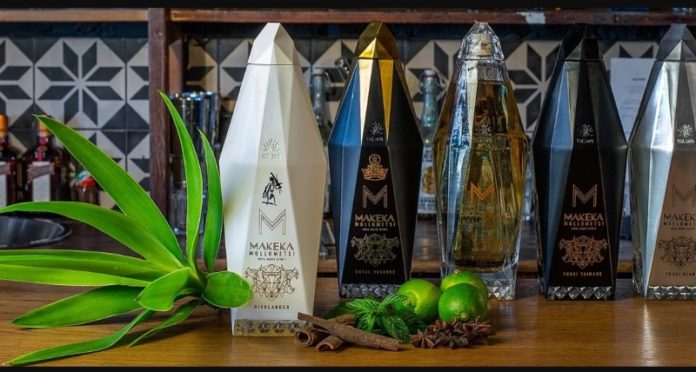 Makeka Mollometsi
Sector: Distilling & blending of Agave spirits + accommodation and hospitality
Geographical Location: Lesotho
Responsible Ministry or Institution: Makeka (Pty) Ltd / Makeka Mollometsi Foundation / Makeka Holdings (Pty) Ltd & Lesotho National Development Corporation (LNDC)
Project summary
The project has substantial and experienced partners operating at regional and international level. An investor, potentially with experience in the sector, (but not essential) is sought to inject capital and support the development of the world's highest altitude eco-distillery for the production of spirits from Agave and other sources; as well as a 20 bed 4-star boutique hotel, on-site spa, and events venue to offer a wide range of activities to create African luxury products.
Project description
Makeka is a multi-pronged business concern, geared towards the large-scale quality beneficiation of aloe and agave lifestyle products predominantly through, but not limited to Lesotho and South Africa; to create sustainable wealth through sound ecological, social and business ethics in partnership with communities and business at large for global markets.
Mollometsi (Mollo – Fire; Metsi – Water) is an African branded alcoholic beverage product using established historical and modern techniques to produce and bottle a range of premium and entry level "Firewater(s)," from the agave plant. The Firewaters will be developed as the basis of new cultural products including uniquely developed African cocktails and culinary experiences for more popular global and regional consumption.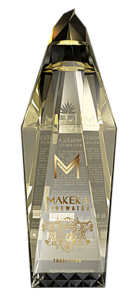 The core business pillar will be primarily Lesotho-based bottling distillation and packaging, distribution and sales of Mollometsi for the global market.
---
Boutique Hotel
The business is also looking to establish a 4-star boutique hotel at a demonstration farm in Butha-Buthe, which will also have a spa and mud baths; conferencing facility for groups of up to 100 people; a restaurant and spirit bar for tasting and sales; a chapel; staff housing; a library and the potential of a nine hole golf course.
Subsidiary business activities
Subsidiary business activities will be the production and sale of the following Mollometsi lifestyle products using by-products of the Agave sisalana and Agave Americana in the longer term:
Fashion /furniture design using Agave sisalana
Cosmetics and skincare using Agave Americana
Paper production
Sweetener
Industrial diamond production
Project objectives
The ultimate aim, along with providing a profitable opportunity for the eventual developer and operators of the site, is to transform the lives of up to 100 000 people in Lesotho and South Africa through direct and indirect work opportunities and for up to 1 000 persons long-term; and to empower women and youth, through a workforce that targets 60% women / youth involvement and improve agricultural practices in rural areas, as well as combat soil erosion in Lesotho and South Africa, which are mutual threats to water, economic and social security.
Revenue sources include: rooms rates F&B, conferencing, spa treatments, golfing and fees from various activities. The tourism success of nearby Clarens in South Africa provide a good basis for good occupancy rates.
---
Current studies conducted:
Feasibility study on proposed site (2010)
Product design concluded (2016)
Distillery process design concluded ( 2016)
Project size / cost (+/-):
   4 Star Boutique Hotel
M46, 000,000
   Spa + Gym
M55,429,920
   Library – Art Gallery
M38,785,500
   Chapel
M6,037,200
   Conference Center
M8,002,800
   Staff Housing
M11,182,860
   Civil Engineering, roads/works
M9,000,000
   Estate sub-total costs
±M174,438,480
   Distillery, Bottling and Packaging
±M60,000,000
   Agriculture Estate establishment
±M17,500,000
   Total fixed Estate costs
±M251,938,280
±$17,500,000
±£12,250,000
±€15,925.000
M = Lesotho Loti (plural: Maloti)
(Costs exclude costs incurred to date and/or operation costs toward establishment and unforeseen regulatory compliance costs. Contingency estimation percentage – 10%)
Proposed procurement process:
Joint Venture, partnership, angel investment, profit share participation
---
Planned dates and estimated project duration
1st quarter 2016:
Brand concept (complete)
Land identification for estate (complete)
Distribution partnership – RSA, China, EU (complete)
Completion of preliminary distillery design, bottling, labeling and infrastructure needs (complete)
Completion of legal framework, Trademarking, Intellectual Property assignments (ongoing)
2nd quarter 2016:
Confirmation of distribution/marketing plan
Submission of business plan to Lesotho National Development Corporation (LNDC)
Confirmation of land for distillery estate, LNDC
Confirmation of Agave nectar supply (Lesotho, South Africa [complete], Mexico)
Confirmation of land strategy and supply chain linkages, including Graaff-Reinet / RSA infrastructure
Presentation of business plan to Commonwealth investment promotion event, UK
Submittal of business plan to Industrial Development Corporation (complete)
Presentation of business plan to Lesotho Pension Fund
Confirmation of stakeholder management, partners and institutional matrix
Site visit to Herradura Hacienda
Meet with Mexican master distillers

Explore skills transfer on land management
Exploration of Mexican supply of agave nectar, etc.
Exploration of Mexico-Lesotho trade potential
Testing of Lesotho sourced Agave in Mexico for distillate potential
Presentation of Makeka Mollometsi distillery design to Herradura – peer review and best practice

Environmental impact assessment and compliance of agri-processing, import and export
Community engagement
3rd quarter 2016:
Fundraising and partnership agreements
Secure final bottle prototype for mass production sign-off (underway)
4th quarter 2016:
Implementation of marketing strategy and brand association campaign
Implementation of fund agreements
Implementation of land agreements
Community engagement
Monitoring and evaluation
Registration with various industry events, competitions and spirit awards for 4th quarter 2018
1st quarter 2017:
Completion and implementation of EIA reports
Plan approval for construction and access works
Community engagement
Monitoring and evaluation
Trial product launches and testing with master distillers to finalise taste specification
Refining AGOA arrangements and supply chain design
Confirm bottle manufacturing contract
2nd quarter 2017:
Implementation of distillery estate construction (completion date 2nd quarter 2018)
3rd quarter 2017 – 4th quarter 2017:
Launch to market of teaser products
1st quarter 2018 – 4th quarter 2018:
Large-scale market launch in RSA / Commonwealth countries
Project documentation available:
Marketing strategy
Engineering process design for distillery, bottling, packaging
General costings
Business plan
Redacted financials
Product design material, flavour concept, packaging
Participant competencies + track record
Market analysis
EIA scope report
Lesotho market analysis
Caledonspoort hospitality site analysis
Tourism analysis
Trademarking folio
Schedule of accommodation
Total staffing requirements, ranks and salary levels
Distribution Strategy for Southern Africa, Europe and Asia
Letters of Intent from potential Hotel, Spa, Golf operators
Technical strategy for climate change funding and associated eco-principles
Government guarantee or involvement:
Policy sponsorship, land allocation for distillery estate, land identification for plantation, infrastructure energy/water supply, visa facilitation for scarce skills as per business model
Financing status, amount & structure required:
Total project CAPEX vision: M260-million (Ex on costs + operation/agri-trading, etc. M12-million P/A for six year cycle)
Equity: Joint Venture 30% equity, but a sliding scale on profit share up to a maximum of 70% until capital outlay has been amortized, to revert back to profit share/equity parity, with option to buy out after year 12
Bridging finance for development phase/further technical studies, skills transfer, training
Note: M = Lesotho Loti (plural: Maloti)
Contact
To discuss the opportunity or for the most current update on project progress, outstanding actions and investment requirements, contact the LNDC (Lesotho National Development Corporation).