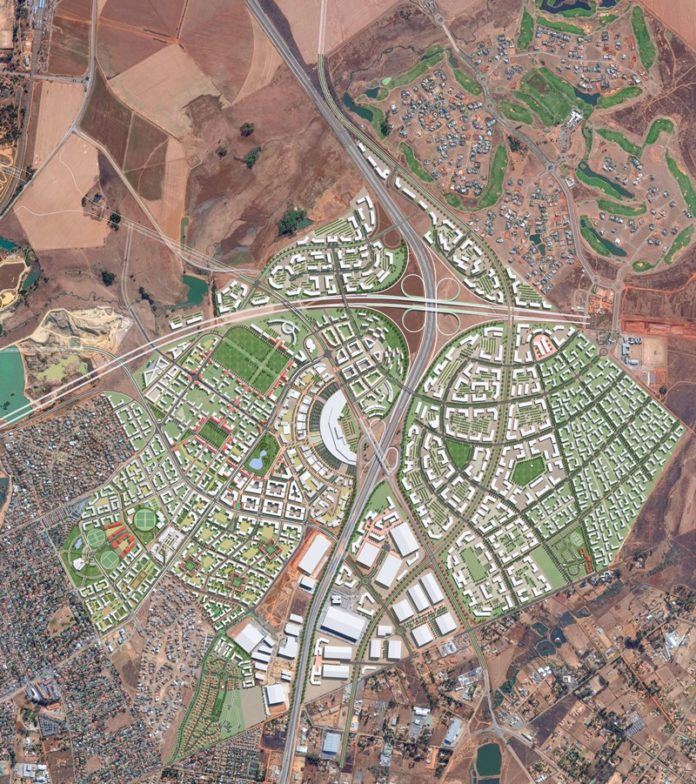 Riverfields is a new-generation, mixed-use development that forms an integral part of the Ekurhuleni aerotropolis, and it is currently one of the City's most impressive strategic urban developments (SUDs).
The Riverfields development is ideally situated in Ekurhuleni, lying north-east of the Kempton Park CBD in Bredell, between O.R. Tambo International Airport and Tshwane. It
is immediately accessible from the Albertina Sisulu Freeway and the R23.
Riverfields is one of Ekurhuleni's most well-developed SUDs, having been founded in 1998. The developers – the Riverfields Development Company – have worked closely with the City of Ekurhuleni over the years to bring this mega investment and development
project to life.
As a mixed-use node, Riverfields caters to both business/industrial and residential markets, while ensuring investors also get the most bang for their buck. According to Lardus Erasmus, director, Riverfields Development, the site offers complete scalability and full turnkey solutions to investors. The development potential at the site is between 6-million m² and 8-million m², while its net present value upon completion will be in the range of R50-billion to R80-billion.
Beyond the impressive returns for investors, Riverfields also offers significant benefits to surrounding communities and the City itself. Erasmus believes the site will facilitate the creation of up to 300 000 permanent jobs, while the potential income from rates and taxes
looks to be around R950-million per year at maturity.
Big names, bright future
As far as its business sites are concerned, Riverfields hosts the flagship Plumbago Business and Logistics Park, which was developed by JT Ross. Logistics giants such as DHL and DB Schenker have established bases here, while titans of industry like John Deere and Bosch also call Plumbago home.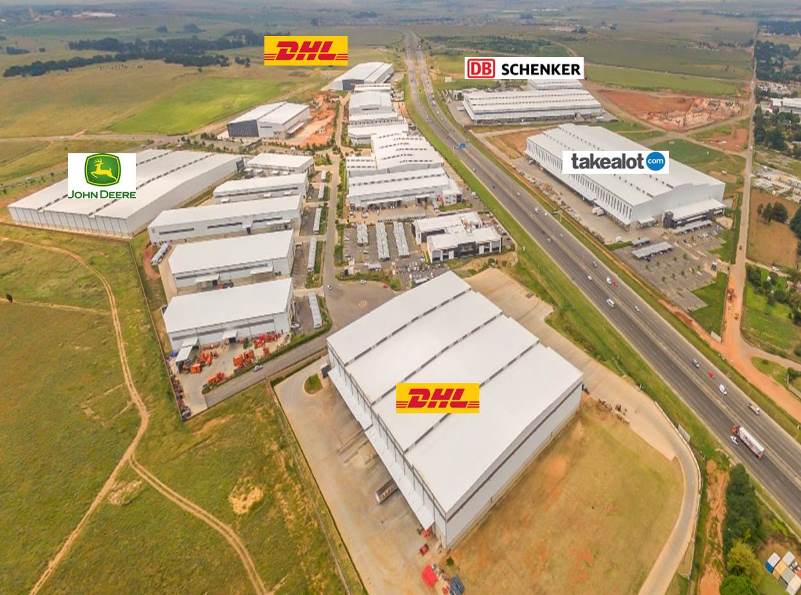 A further boon to the Riverfields development was the November 2017 opening of Teraco's Bredell Hyperscale Centre, complementing Africa's largest neutral data environment provider's data centre sited in Isando. With buy-in from some of the world's biggest players, Riverfields has prompted significant confidence in the market.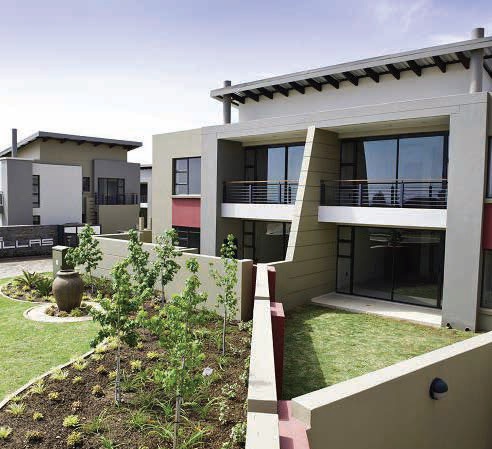 But, as mentioned, Riverfields is also home to residential units, with 100 hectares of residential property having been successfully developed already.
The upmarket Glen Erasmia Boulevard and Gleneagle Estate consist of 840 houses and 100 sectional title units, with the recently completed The Villas offering 15 homes. Plans are afoot to develop new residential estates, and Riverfields aims to pursue an inclusive housing ethos going forward, which is a social imperative and makes most effective use of the land.
Integrated development, offering walkways, cycle lanes, non-motorised transport and fibre connectivity are important aspects of Riverfields' development path. A number of other projects, including a shopping centre (which has been approved), schools, medical services, a hotel and conference centre, as well as corporate offices are also planned.
So far, the Riverfields Development Company has invested approximately R450-million in infrastructure, with plans to invest a further R1-billion as the aerotropolis development progresses.
Investor enquiries
Interested potential investors are invited to contact the City of Ekurhuleni to request information or discuss opportunities in this development.