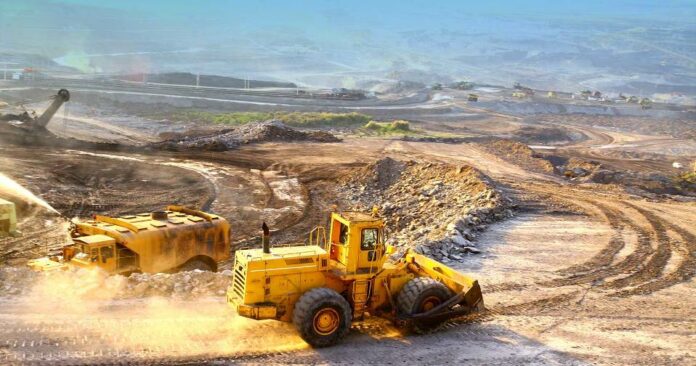 Somutoa, a firm that specialises in selling and renting out mining and engineering machinery, is looking for further capital to invest in the business to expand its products.
The company founded by a young, black entrepreneur Thabiso Kutumela in 2013 in Emalahleni, Mpumalanga, is planning to use the funds to improve its production with quality service to its local and international clients.
The company plays a vital role of being a middle-man between the manufacturers and end-users of the mining equipment, offering convenience and personal services (pre- and aftercare).
The business has grand plans for expansion of its operation and services:
---
Firstly, Somutoa plans to launch in South Africa a manufacturing facility to supply shafts, which would be distributed and shipped into Asia.
The company is working with Mpumalanga Economic Growth Agency (MEGA) to secure expansion capital from investors for the manufacture and supply of the shafts.
The capital outlay required for this project is about R12-million with an estimated revenue of R36-million.
Secondly, Somutoa intends purchasing SANME (Crushing and Screening) machines from Asia for renting within the mining sector in Africa.
The machinery is expected to generate R86.4-million in revenues and MEGA is looking for investors who are keen to plough in about R48-million into this exciting project.
Thirdly, Somutoa has managed to identify potential investors in Asia who will add value to the mining sector in South Africa.
---
To execute the investments into mining firms, MEGA is seeking about R145-million capital investment for Somutoa to implement its investment strategy that has a potential to generate about R600-million.
In total, MEGA is keen to talk to investors that are looking to invest more than R200-million into Somutoa with an estimated revenue generation of more than R722-million.
The company wants to target small mining firms in South Africa to help them grow their operations and can supply commodities to bigger clients locally and globally.
The projects planned by Somutoa will create 35 permanent jobs and 10 contractual positions. For the projects to be successful, Somutoa will require workshops, tools, equipment, logistics and human resource.
"The capital investment into Somutoa would help the company to be a global player and modernise its products to allow them to participate fully in the value-chain that provides machinery into mining and engineering industry.
This will also help the company to create more jobs and enhance economic growth of Emalahleni and surrounding areas," says Ms Liying Dong, Investment Advisor at MEGA.
---
Interested investors with the indicated capacity are encouraged to contact MEGA to start a conversation.