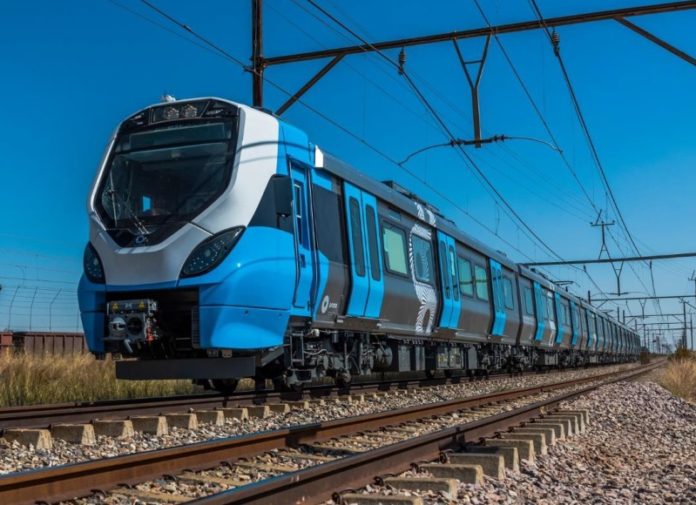 Prasa-Gibela
The Prasa-Gibela Consortium Rolling Stock Manufacturing Facility in Dunnottar – located in the town of Nigel, in the south-eastern corner of Ekurhuleni – has been identified as a key project in the region and one of the City's 11 strategic urban developments (SUDs).
The facility is being developed at a cost of R1-billion and, once complete, will service two large contracts for the Passenger Rail Agency of South Africa (PRASA). Gibela was awarded the rolling stock contract, valued at R51-billion, for delivery of 600 state-of-the-art X'Trapolis Mega commuter trains over the space of 10 years. The second contract will concern supplying technical services and spares for these trains over the first 19 years of service.
The above targets may indeed seem ambitious, yet Gibela is undeterred. CEO Thierry Darthout has gone so far as to say that the facility will be one of the most productive manufacturing plants in the world. The first trains manufactured on-site are scheduled to roll off the assembly line towards the end of 2018.

At peak production, the facility will produce 62 trains each year.
On the 106-hectare site, a suite of 11 buildings associated with the manufacturing process cover some 31 500 m², and a training centre covers a further 4 000 m². There is also a 1.2 km test track for the new trains, which is currently under construction on-site, together with a dam that will ensure the responsible management of a preexisting wetland.
Of course, such a factory cannot exist in isolation and needs a strong collective of suppliers and other facilities to remain efficient and at the leading edge. As such, a key part of the project will be establishing the Gibela Supplier Development Park in the ample space that remains. This is being undertaken by Gibela shareholder uBumbano Rail.
Local benefits
For a site to be identified as an SUD, it needs to be envisioned to have a significant regional impact that will contribute to building Ekurhuleni.
In this regard, over 400 people are currently employed by Gibela, while the company has on-boarded 54 South African suppliers to supply materials, parts and services, supporting a further 4 700 jobs. Once complete, the Prasa-Gibela factory will generate direct employment for some 1 500 individuals, as well indirect employment for around 8 800 people. The rolling stock factory, which is also set to be Gibela's corporate office, is scheduled for completion in early 2018.
To up-skill and retain skilled staff are also important aspects of employment at Gibela, and more than 200 engineers and technicians – including 80 women – have been trained and deployed as full-time employees. A further 50 skilled and semi-skilled artisans and technicians have been recruited.
Sixty-five apprentices have been selected to begin their apprenticeships at the new training centre and, over the next 10 years, it is estimated that this training centre will skill some 19 500 people to pursue careers across South Africa's rail sector. Bursaries have also been awarded to 250 South African students for study in rail-related fields at various South African tertiary institutions.
For more information, contact the City of Ekurhuleni.