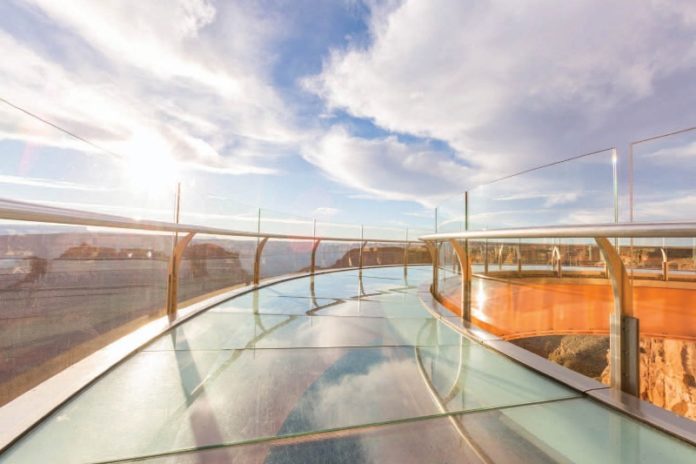 God's Window is South Africa's famous lookout point, 700 metres high, from which visitors can view the Drakensberg (Dragon Mountains) escarpment in Mpumalanga Province.
It is situated in the Mpumalanga's Lowveld Escarpment, which is one of Africa's prime wildlife and game reserves destinations. The location provides magnificent views over canyons, rock formations, waterfalls and opens up into a vista of the lush Eden-like jungles of the Mpumalanga Lowveld. On a clear day it is possible to see over the Kruger National Park towards the Lebombo Mountains on the border with Mozambique.
The God's Window Skywalk Project
The Mpumalanga Tourism and Parks Agency, an agency of the Provincial Government, working with Mpumalanga Economic Growth Agency (MEGA) is planning to build a skywalk over God's Window in the Blyde River Canyon.
The Blyde River Canyon is 25 kilometres in length and is, on average, around 750 metres deep with legendary viewing points such as the God's Window that provides some of the most spectacular views in South Africa.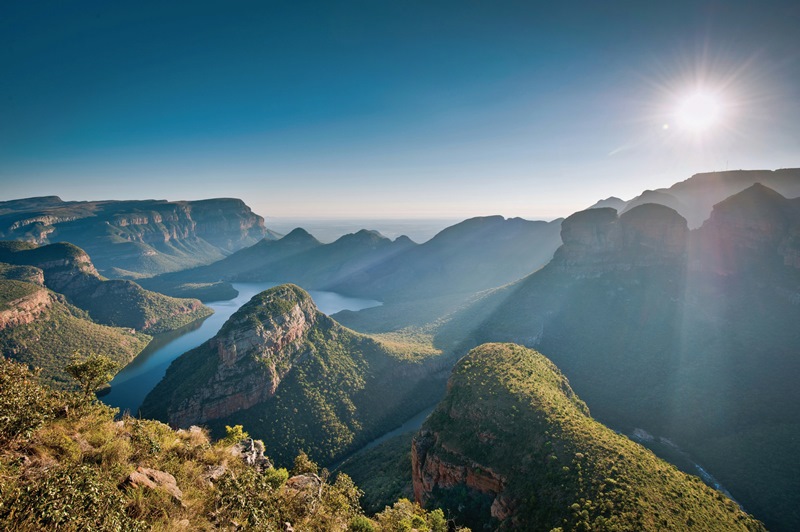 The Gods Window Skywalk will be a commercial, income generating project, and modelled on the successful US based "Grand Canyon Skywalk" in Arizona State situated on the edge of a side canyon in the American Grand Canyon. This Skywalk, a transparent horseshoe-shaped cantilever bridge, has become a major tourist attraction and income generator.
The God's Window Skywalk Project will complement the yet-to-be constructed Blyde River Canyon Cable Car that will transport tourists from the top of the Blyde River Canyon to the peninsula below in the middle of the Blyde Lake.
The Skywalk at God's Window is envisaged to be a glass walkway, viewing deck suspended off the edge of the Gods Window cliffs, offering 360° panoramic views with a 700 metres view down through a glass floor.
This project is likely to benefit from more than one million tourists a year that visit Mpumalanga Province.
MEGA has completed a feasibility study for the project and is busy with the environmental impact analysis.
The project is likely to cost a potential investors about R100-million.
Mpumalanga Province is an attractive investment destination for tourism infrastructure and MEGA is open to talks with potential investors for the God's Window Skywalk Project.
---
Interested investors are invited to contact MEGA to initiate a discussion.