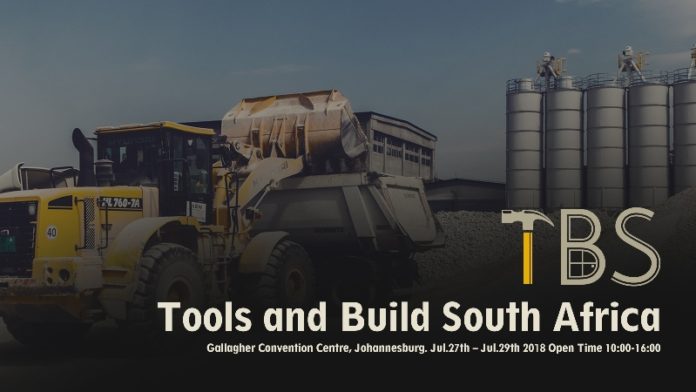 Foreign investment have supported South Africa's growth in infrastructure and middle class citizen are rapidly increasing. Rise of the middle class in South Africa would also mean an increase in housing and building. Enterprises will be open to an amazing opportunity.
Our Tools and Build Show is an international event which helps business professionals not only to grow their business but also expand their network globally. Because our Tools and Build Show helps you Stand With Your Global Partners.
What to expect from our event:
10,000 visitors, 500 exhibitors and Supported globally by 30 different nations
Latest trend showcase from expert in Tools, Hardware and Construction industry
Investment seminars for all professionals and companies
B2B Match-making for all participants to open great opportunity of growing their business network
It's never been easier
Improvements in technology have had a major impact in how the construction industry functions in Africa. The introduction of virtual and augmented technology, and cloud and mobile technology means that businesses can instantly share and communicate data from any location and envision possible problems before beginning. Perhaps the biggest technological boom has been the increased use of Building Information Modelling. This method of compiling and extracting information results in projects being conceptualised, drafted and completed quickly and with less errors than ever before.
It's never been cheaper
Skill shortages have long hampered the African construction industry. The advent of modular construction aims to tackle this problem while making the overall process cheaper. Compliant and safe constructions can be created using easy to assemble, prefabricated elements. In addition, they can be put together using local workforces without having highly specialised workers present on site. 3D printing also has an impact here, as builders are able to custom create the perfect parts to be put together, eliminating unnecessary steps and streamlining the construction process.
It's never been more responsible
While many construction companies bemoan the fact that the industry is moving towards a more energy efficient and sustainable way of operation, savvy businesses will realise this offers its own benefits. As mentioned above, modular buildings are increasing in popularity due to their ease of use and affordability. They also can be constructed much quicker and use less energy on site, which means that construction operations that tap into conservation and green trends stand to profit. Businesses focused on offering clients green buildings can attain green credits and those that reduce water and power consumption will remain popular in the future.

See you at:
Gallagher Convention Centre, Midrand, Johannesburg: July 27-29, 2018
or contact us by: