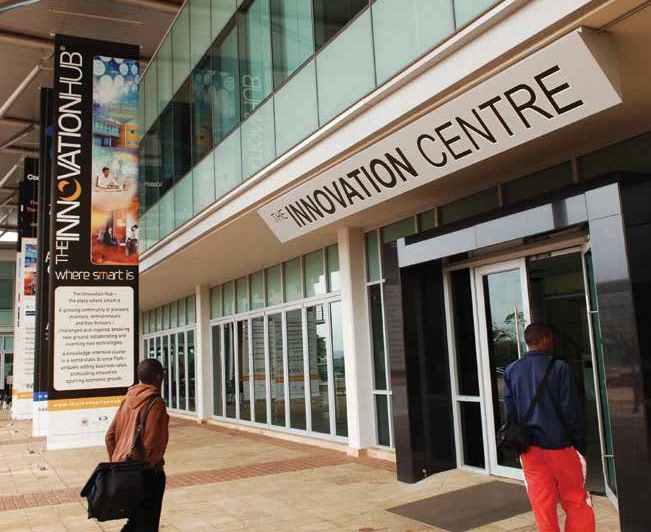 Advanced Bio-manufacturing Park
Sector: Advanced manufacturing
Project location: At The Innovation Hub, 10 km east of the Tshwane CBD
Project description
The project entails the establishment of an advanced bio-manufacturing facility that will be accessed and utilised by specific SMME's in the bio-economy sector. The overarching objective of setting up an advanced bio-manufacturing facility to support SMME's in this sector is three-fold:
for the provision of commercial, yet subsidised manufacturing infrastructure/facilities and business development support programmes to SMME's in the bio-manufacturing industry to support and enable sustainable bio-technology businesses;
to develop a cluster of SMME's in this sector that will serve as suppliers and R&D partners of multinational companies or large corporates in the sector; and
to leverage on the rich skills availability and innovations that emerge from the surrounding research institutions to establish critical expertise within the sector and create jobs.
The companies located at the Bio-manufacturing Park will be supported through:
market access opportunities through The Innovation Hub's International Science Park community and a global network;
business incubation support and access to subsidised manufacturing facilities;
technical support through facilitating collaborations with universities in Gauteng;
access to technical skills through the partnerships that The Innovation Hub has with the various science councils, universities and SMME's in the region; and
access to new innovative technologies through collaborations with companies of the Bio-manufacturing Park on the Innovation Hub campus.
Project rationale
With The Innovation Hub strategically located in the knowledge axis of Tshwane, it is ideally positioned to facilitate the establishment of this bio-manufacturing corridor that will be geared towards providing financially accessible infrastructure, market access opportunities and access to critical technical skills and resources through the partnerships it has with the institutions in its vicinity.
Project value
To be determined by feasibility study.
Funding requirements
To be determined by feasibility study.
JV partnership requirements
Contact / enquire
Interested private sector companies with the required capabilities are encouraged to contact TEDA (Tshwane Economic Development Agency) to start a conversation.