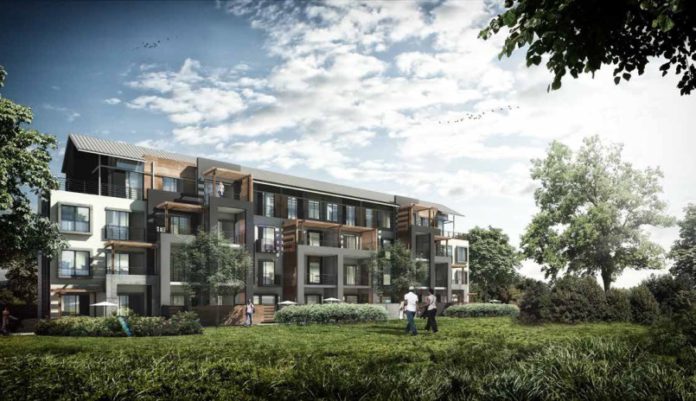 The Orchards
Sector: Mixed-use development
Project location: 20 km north of the Pretoria CBD
Project description
The development is primarily a low to middle-income development, providing much needed housing for the middle and low end of the housing market. When fully developed, it will provide 16 000 residential units in the area currently characterised by informal settlements and poor housing conditions.
The development will be a mixed-housing typology, catering for needs ranging from RDP to the gap market and the bonded market, in its response to the socio-economic conditions of the area. In delivering the project, the city is partnering with the private sector.
Project rationale
A number of opportunities have been identified, including industrial and logistics developments that are enabled by road and air accessibility, residential infill and related commercial opportunities.
The challenge facing this zone is the provision of bulk engineering services to unlock development in this area. In order for the vision and the strategic development framework for the zone to fully realise, it is important that it be supported by economic development, social development, a quality environment (built and natural), effective transport systems and, most importantly, bulk engineering services.
The area is one of the best locations for residential opportunities as part of the process to restructure the city spatially. The areas along the Platinum and Metropolitan Corridors are extremely suitable for development of higher-density housing. The area has high development potential due to the availability of land and the new accessibility created by the N4.
Project value
Economic impact
During construction
GDP growth: 0,24% pa
Wage flows: R210.6-million pa
Over the long term
GDP growth: 0,03% pa
Wage flows: R22.16-million pa
Job creation
5 000 temporary job opportunities created during the construction phases
2 000 permanent jobs to be created
Funding requirements: To be negotiated.
Contact / enquire
Interested private sector companies with the required capabilities are encouraged to contact TEDA (Tshwane Economic Development Agency) to start a conversation.