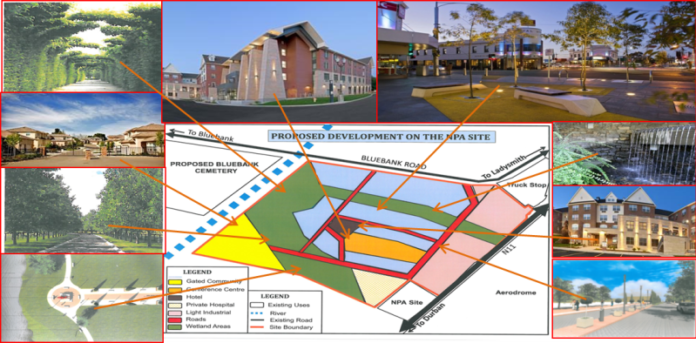 Background
After the Isicathamiya Music legends Ladysmith Black Mambazo came a need to develop a Music Academy to pass on their success to the future and to preserve indigenous music in South Africa.
The Ladysmith Black Mambazo Indigenous Music Academy will offer a holistic cultural experience by creating platforms to showcase the talent of its students in the theatre, the studios and the amphitheatre. This cultural journey will be further exhibited through its music library, arts and crafts shop, museum and food court where visitors can experience and enjoy indigenous cuisine.
The Academy will be the only institution of its kind in South Africa and will offer facilities that are not offered within the Midlands region, such as the studio and the theatre. Ultimately the Academy will bolster economic growth through its investment in people.
Project description
Name of the Project: Ladysmith Black Mambaso Music Academy
Location: NPA Site Development on the N11
Requirements for the Project
Buildings: Amphitheatre, museum, restaurant, incubator, classrooms and studios, theatre, library, conference centre, administration block, guardhouse and services area, including paved areas and landscaping.
Equipment or Movable and Immovable assets to be fitted into all the above mentioned buildings.
The project cost is estimated at R500,000,000.00 and the Alfred Duma Local Municipality has been facilitating the investment drive towards the project.
Interested investors / developers can communicate with the promoters:
Local Economic Development Office: Mr Thulani Brian Xaba
Telephone: 036 637 2104 / 2090
Mobile: 082 317 2857
Postal Address: P O Box 29, Ladysmith, 3370
Physical Address: 29 Keate Street, Ladysmith, 3370