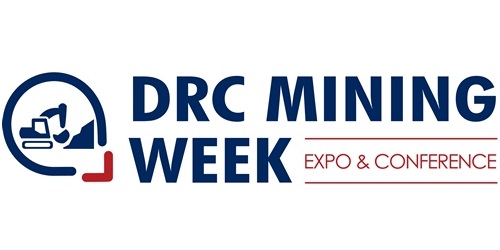 DRC Mining Week is a well-established annual mining investment event aimed at creating and enabling environment to boost the industrialisation of the mining sector.
DRC Mining Week has grown over the last 12 years within the mining industry and established its footprint in the DRC and the Copperbelt, engaging with the government and key stakeholders. In 2018, DRC Mining Week will be even bigger, better than in 2017 and benefit from the increased expo, with unlimited outdoor space showcasing equipment, tools and machinery.
The three-day programme features the following line-up:
A two-day conference for international and national stakeholders to gain knowledge, share insights, network and learn
An exclusive CEO roundtable (by invitation only)
Business to business(B2B) matchmaking
Business to government (B2G) introductions
Free-to-attend technical workshops
Technology display,
Product and machinery demonstration opportunities
Site visit to really understand mining operations
An indoor and outdoor exhibition giving sponsors and exhibitors the opportunity to promote their solutions directly to the country's main mining operators with agribusiness, energy and SMEs zones for industrial and local distributors.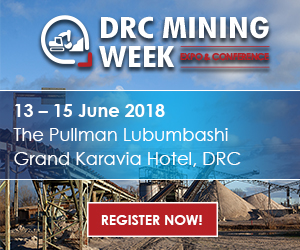 As with the event last year, DRC Mining Week has secured to this date the impressive support of the industry through the diamond sponsorship of ENGEN, platinum sponsorships of Standard Bank, Sodexo and Tenke Fungurume while Copperbelt Energy Corporation, Total Mining, AEL, Ecobank, Handyman's Lime, Liquid Telecom and Schlumberger are gold and silver sponsors.
For more information click HERE or contact:

DRC Mining Week est un événement d'investissement minier annuel ayant pour but de créer un environnement permettant d'accélérer l'industrialisation du secteur minier.
Au cours de ces dernières années, DRC Mining Week s'est agrandie au sein de l'industrie et a établi son empreinte en RDC et dans la Copperbelt, en collaboration avec le gouvernement et les principaux intervenants. En 2018, DRC Mining Week sera encore meilleure qu'en 2017 et bénéficiera d'un espace expo en plein air illimité présentant équipements et outils de pointe.
Au cours de ces trois jours, l'événement offrira  son meilleur programme jusqu'à présent:
Deux jours de conférence pour les parties prenantes nationales et internationales afin d'acquérir des connaissances et partager des informations,
Une table ronde des PDG (sur invitation seulement)
Une plateforme de matchmaking B2B
Une mise en relation avec les représentants gouvernementaux
Des ateliers de formation technique gratuits
Des démonstrations de produits
Présentations de technologies de pointe
Une visite de site exclusive pour vraiment comprendre les opérations sur le terrain
Une expo intérieure et en plein air donnant l'occasion unique de promouvoir directement les solutions aux opérateurs miniers avec des zones réservées à l'agriculture, l'énergie, aux PME et aux fournisseurs locaux.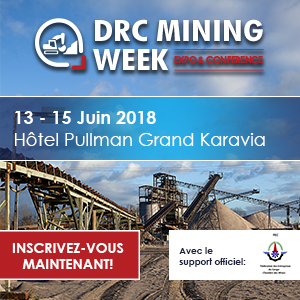 Tout comme l'année précédente, DRC Mining Week a sécurisé jusqu'à maintenant un soutien impressionant de la part de l'industrie grâce à la présence d'ENGEN en tant que sponsor diamant, Standard Bank, Sodexo et Tenke Fungurume en tant que sponsors platine, alors que Copperbelt Energy Corporation, Total Mining, AEL, Ecobank, Handyman's Lime, Liquid Telecom et Schlumberger reviennent en tant que sposnors or et argent.
Pour plus d'informations, cliquez ICI ou contactez: