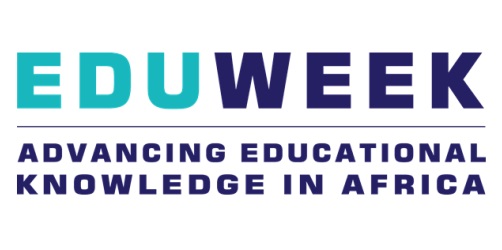 EduWeek is the only all-encompassing industry event in the African education sector, bringing together 170 leading suppliers and over 4,500 attendees from the African education community.
Each year the industry come together to Engage, Inspire and Advance education in Africa, ensuring we lead the sustainable development of skills and key sectors to support growing economies and the future of our learners.
Benefits of participating at EduWeek
Align your brand with Africa's largest and most comprehensive education event and be seen by over 4,500 potential new customers
Present your products to the market face to face and receive immediate feedback
Generate new business – gather leads and take orders there and then
Feed off our unrivalled TV, radio, print and online exposure
Position yourself alongside the leading brands in education
Network and create new partnerships
Contact the team today to secure your involvement in Africa's leading education event.

EduWeek Awards
Held on 15th June 2018, Education Industry Awards is the leading event and platform to recognise, reward and celebrate the success of Africa's most passionate and committed in education during 2017/18.
Based on thoroughly researched information and a Judging Panel hand-picked for their expertise and thought leadership in education, the event has established itself as a must attend in the calendar and promises to be the most highly regarded and glamorous event in the industry in 2018.
For more information, visit http://www.educationweek.co.za/ or contact the EduWeek team.