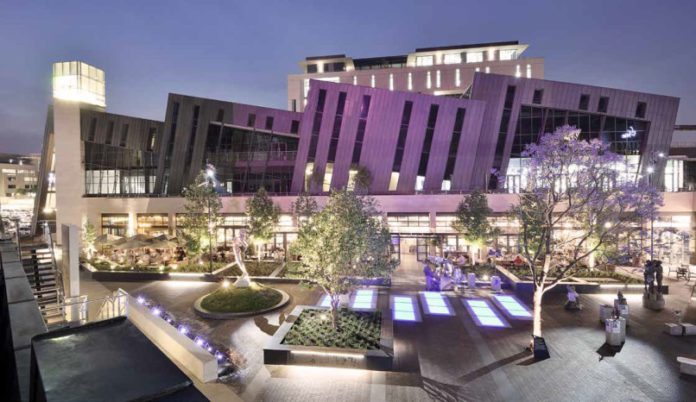 Menlyn Maine
Sector: Mixed-use development
Project location: 11 km east of the Tshwane CBD
Project description
The project entails the creation of the first green living precinct in South Africa. Menlyn Maine is situated in the heart of Tshwane's eastern suburbs and is ideally located to make full use of the newly upgraded Garsfontein and Atterbury highway intersections.
Menlyn Maine is a redevelopment of approximately 100 residential erven located in the current townships of Waterkloof Glen Extension 2 and Menlyn Extensions 3 and 11. The previous residential houses were dismantled through the salvaging of all recyclable/reusable building material, while endemic trees were located to an on-site nursery for later replanting as the precinct develops.
The urban design for Menlyn Maine is based on the town planning principles of mixed-use, connectivity and an integrated open-street system, designed around a clearly defined public domain.
It ensures a precinct that:
is characterised by a spatially coherent sense of place and builds on what is locally unique through the integration of diverse land uses in comparison to the anonymity of urban sprawl
is a densification of the context thereby allowing pedestrian movement
offers a variety of land uses within the precinct and surrounds to replace the existing single-use zoning, thereby promoting 24-hour precinct usage
establishes a quality address; and
ensures investment sustainability with higher and more stable property values.
Project rationale
Menlyn Maine is envisioned to be the first green living precinct in South Africa. The Menlyn Maine precinct is the densification of an existing low-density residential suburb with an approximate size of 315 000 m².
Land usage has been divided as follows:
150 000 m² office space,
4 500 m² gym,
35 000 m² retail and dining space,
85 000 m² residential,
30 000 m² luxury hotel space and
30 000 m² urban entertainment facilities
– all of which overlook 5 700 m² of scenic parks that run through the centre of the entire precinct.
Project value: US$600-million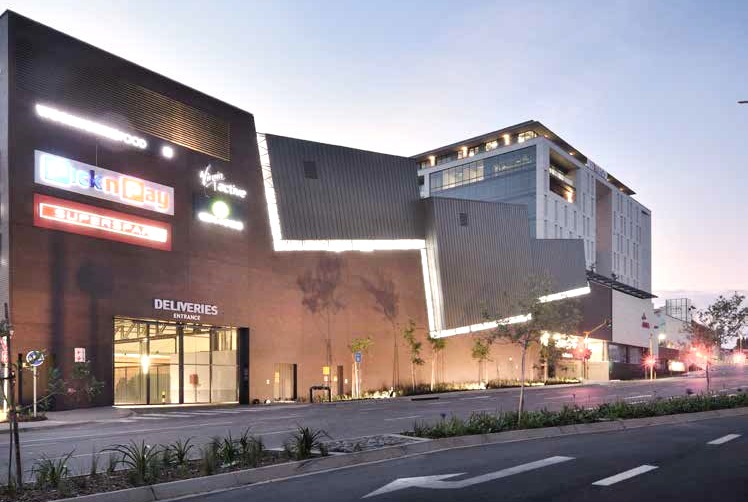 Economic impact
During construction
GDP growth: 0,4% pa
Wage flows: R196,95-million pa
Over the long term
GDP growth: 0.05% pa
Wage flows: R37.98-million pa
Funding requirements
Partially funded for all projects underway
JV Partnership requirements to be negotiated per building
Opportunities
To enquire about specific investment and business opportunities in the Menlyn Maine development, please contact TEDA.