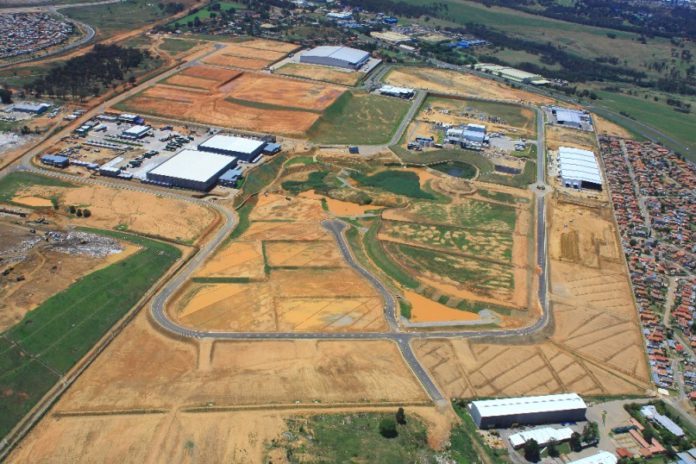 Lords View Industrial Park is designed to provide a prime location to help reduce transportation costs and streamline the supply-chain process. It has been planned as an environmentally friendly and eco-sensitive industrial and logistics park and makes use of the latest developments in cleaner, greener township development.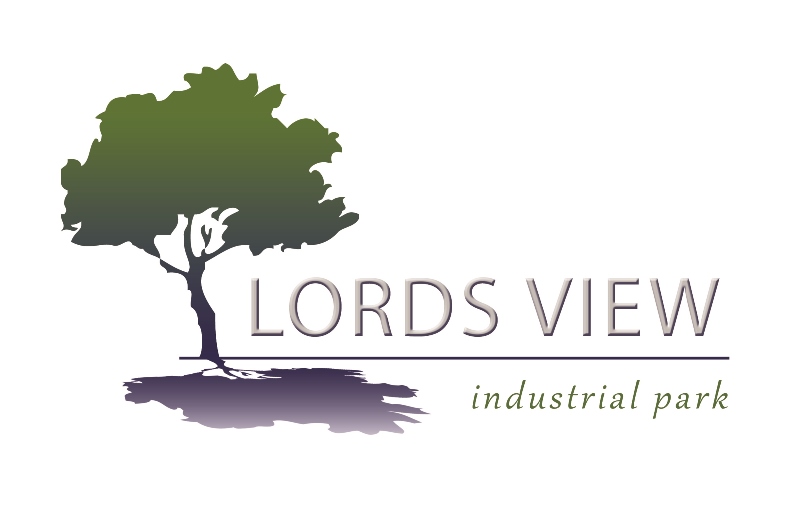 Locality, Build and Services
Lords View is situated in Chloorkop, which is part of Region B along (K58) within the boundaries of Ekurhuleni Metropolitan Municipality. The industrial park is easily accessed from both Pretoria and Johannesburg via the N1 (approximately 6 km to the west) and from OR Tambo International Airport, which is 12 km to the east.
Built in 8 phases – Lords View was built to function holistically as an efficient industrial business hub strategically located in relation to strong business nodes and close to labour. 
Lords View was built with:
widened road infrastructure built to Allandale Road specification;
turning circles within the development designed to accommodate super-links which provide quick vehicle flow through the development;
central location near Gauteng's major business nodes;
multiple option access to major roads;
timing benefits of land acquisition – acquisition of new-build ready fully serviced land that is zoned;
close to major and small airports;
fully serviced with electricity (up to 40 MVA firm supply), water, storm water, sewer, fibre, on-site cell phone tower to improve reception;
magnificent views of Johannesburg, Sandton, Midrand and the surrounding area that creates a sense of place; and
registered as a catalytic project with EMM (client applications are facilitated with resourceful assistance)
blue-chip companies as tenants of Lords View.
The map below indicates the location of the Lords View Industrial Park development.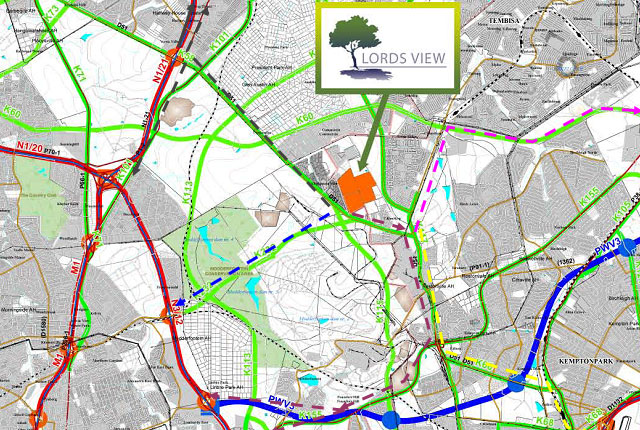 Green sustainability
Lords View introduces green sustainability and beauty to the industrial space, inside and outside the individual properties.
Lords View opens the door to green energy production and heat generation through bio gas and Waste-to-Energy means.
Rehabilitated dams are designed, and built to function sustainably as a central stormwater attenuation facility (saving 63% of our clients the cost of attenuating their stormwater on site and giving them more usable land).
Within the private open spaces at the rehabilitated dams and green belt area is a wetland that promotes multiple species of fauna and flora.
Landscaping is planned to be in unison with the outdoor furnishing to accentuate the natural concept of the park, and promote corporate association with international best practice and sustainability.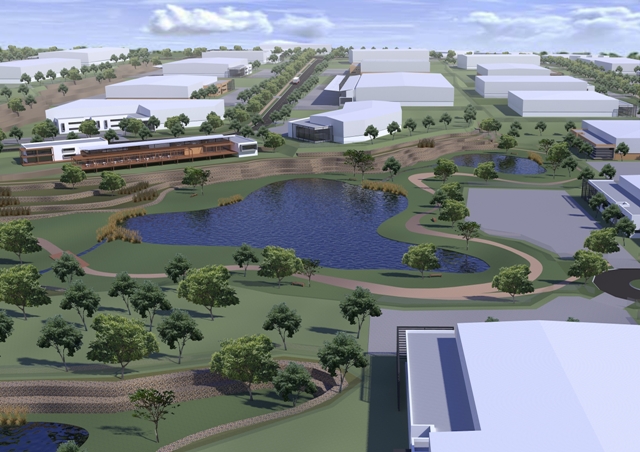 Land use categories
The development is earmarked for light industrial purposes. The development currently consists of five townships and is phased into 8 parts as indicated in the layout plan below.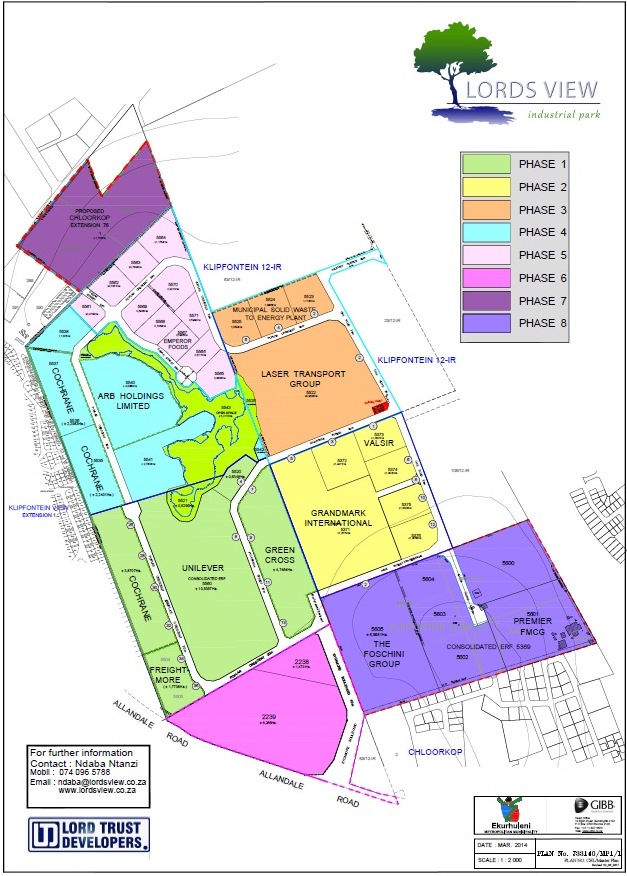 Download (PDF)
The phases are shown in the list below corresponding to their extensions as will be registered with Ekurhuleni and City of Johannesburg.
Phase 1: Chloorkop Ext. 66 consisting of 11 stands, roughly 21 ha
Phase 2: Chloorkop Ext. 71 consisting of 7 stands, roughly 13 ha
Phase 3: Chloorkop Ext. 72 consisting of 11 stands, roughly 12 ha
Phase 4: Chloorkop Ext. 74 consisting of 11 stands, roughly 13 ha
Phase 5: Chloorkop Ext. 73 consisting of 8 stands, roughly 8 ha
Phase 6: Klipfontein View Ext. 5 consisting of 2 stands, roughly 10 ha
Phase 7: Chloorkop Ext. 76 consisting of 2 stands, roughly 8 ha
Phase 8: Chloorkop Ext. 77 consisting of 6 stands, roughly 21 ha
The optimum land uses and their sizes will be implemented in the next 15 to 20 years based on market demand.
Land availability
With only 35% of the 1.3-million m² development remaining to be sold, Lords View still has land parcels between 4 738 m² and 117 148 m² available.
Lords View is built, firstly, for purpose as an industrial park. This is an estate which has and looks to further attract well performing blue-chip companies and market leaders who have a clear vision and look to ride and fully utilise world trends of green and sustainability.
We admire hard work. The Lords View product was driven by world class standards and a firm focus on added value. To show for all that we claim, Lords View at 95% completion entered into the SAPOA 2017 Awards and won the Overall Transformation Award.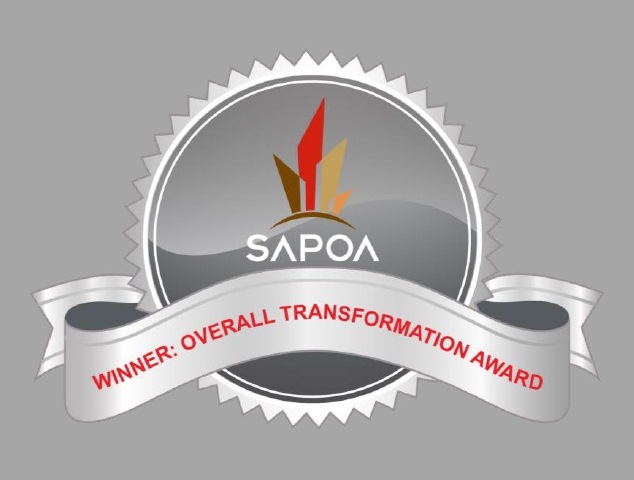 We believe that we have set the bar for sustainable practices in businesses and combined it with aesthetics to offer this unique product that is fit to host the best performers in the manufacturing and logistics industry.

* As at 24-04-2017 – view in PDF
Tenant profile
Download this overview (PDF) for information on the current tenant profile.
Contact
For further information or to enquire about available opportunities, contact the City of Ekurhuleni.