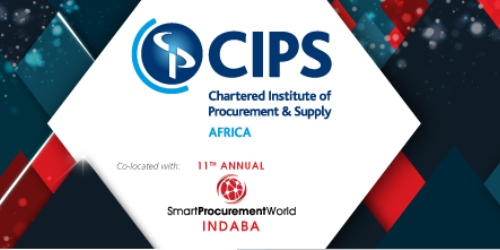 What
CIPS Pan African Conference this year will be co-hosted with Smart Procurement World.
This is the largest conference and expo on the continent, and is the place to be for procurement and supply chain professionals to network and find solutions for their organisation.
Some of the top sessions include:
Opening international keynote by Duncan Brock (FCIPS), Director, CIPS: Take a close look into emerging changes in business and markets and analyse key trends to identify opportunities for the procurement and supply profession and next generation of professionals. What is next generation industry professionalisation: "the future of the profession?"
Building an exceptional team: CIPS special insight by Andre Coetzee, Managing Director, CIPS Africa – How to develop a high-performance SCM team?
Why
This Annual event affords procurement, supply chain and logistic practitioners the opportunity to gain fresh insight into various procurement and supply management topics, from professional matters, ethics, technology, trends, career development, enterprise development, strategic sourcing to legislative updates.
Get the programme, find out more about the speakers and register here: http://www.smartprocurementworld.com/cipspanafrican.html
Who
Heads of Supply Chain
Chief Financial Officers
SCM Managers
Procurement Managers
Chief Buyers
Contract/Project Managers
Project Managers
Finance Managers
Municipal Managers
Operations Managers
BEE Managers
Commodity/Category Manager
Logistics Managers
Tenders Managers
Internal Audit Managers
From both public and private sector.
How