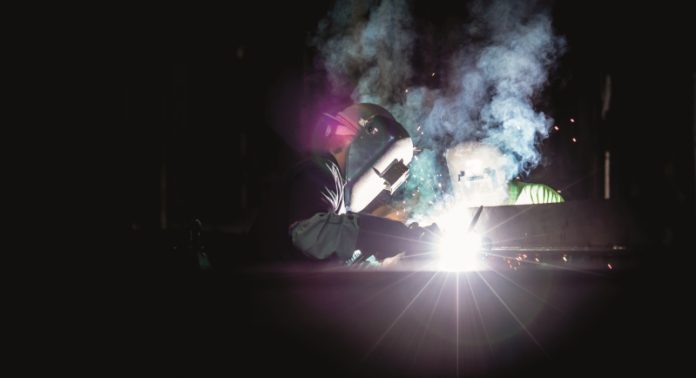 Special Economic Zones are intended to attract new investments and promote economic development. Special Economic Zones (SEZs) are created in terms of the Special Economic Zones Act of 2014 (Act 16 of 2014). The act defines an SEZ as "geographically designated areas of the country that are set aside for specifically targeted economic activities, and supported through special arrangements and systems that are often different from those that apply to the rest of the country". Lower corporate tax rates and duty-free imports are among the advantages that accrue to investors.
South Africa is targeting a variety of sectors in SEZs around the country, but there is an emphasis on beneficiation, mainly of minerals but also of agricultural products. Policy-makers want South Africa to do much more with the product of its soils – using manganese to convert iron into steel or creating fruit juices out of apples and pears.
The Northern Cape is rich in all of these products.
These interventions form part of broader trade and investment plans such as the National Development Plan (NDP) and the Industrial Policy Action Plan (IPAP). The NDP is a broad-strokes plan that seeks to coordinate development in a range of sectors, and promotes ambitious infrastructural projects.
In the context of the burgeoning renewable energy sector, the state (through the Department of Trade and Industry, dti) can pass legislation that requires developers to increase the level of local content on the solar panels or wind turbines that are used. In this way, a totally new local industry can be created; and an SEZ would be the place to do it. Attracting foreign direct investment (FDI) and boosting employment are other objectives, together with skills transfer.
Key goals behind the establishment of SEZs are to:
encourage industries to develop in clusters to create economies of scale, skills-sharing and easy access by suppliers
create industrial infrastructure to promote investment
promote cooperation between the public and private sectors
use the zones as a launching pad for further development.
Various incentives are available to investors in SEZs. These include tax breaks from the South African Revenue Service (SARS), subsidised interest rates from the Industrial Development Corporation (IDC), subsidies for employees earning below a certain level and subsidies for the training of the workforce, incentives and grants from the dti, and incentives available from national electricity utility Eskom. Other benefits might include a building allowance, employment incentives and the fact that an SEZ is a customs-controlled area.
Specific incentives relating to energy savings and reductions in environmental impact are
available, both from Eskom and the dti. Within the dti's Manufacturing Competitiveness Enhancement Programme, there is a Green Energy Efficiency Fund, all of which are designed to make (the right kind of) investment more attractive.
Upington SEZ
The 400 ha site of the Upington SEZ in the Northern Cape Province is close to the Upington International Airport and is well served by access roads. One of the goals is to capitalise on the already existing (and fast-growing) solar power industry by promoting special investment packages to investors in that field, and encouraging the development of skills and services to support that sector within the SEZ.
The Khara Hais Municipality has agreed to transfer the necessary land to the SEZ, and has approved the infrastructure plan that has been put forward. Airports Company South Africa (ACSA) is a partner in the project.
A one-stop shop to help investors deal with paperwork will be established in the SEZ.
Feasibility plans are being done by Eskom on building a massive solar park that will generate an eighth of the county's electricity needs – 5 000 MW – near Upington. Sixteen square kilometres of land has been identified and Eskom is looking for private partners. The park, which will cost more than R150-billion, will generate 1 000 MW in its first phase.
Over 40 renewable projects have already been approved in the Northern Cape with the majority of projects using the solar photovoltaic method with seven using the concentrated solar power (CSP) technology. The Northern Cape is also home to five approved wind farms and one small (10 MW) hydro-electric project on the Orange River.
Heavy, medium and light industry and manufacturing are expected to find homes in the Upington SEZ. The following sectors are currently being promoted by the Northern Cape Economic Development, Trade and Investment Agency (NCEDA):
solar component manufacturing and maintenance
solar park
aeronautical
agri-processing
mining equipment
micro-technology (for solar, electronic, robotic and astronomy)
logistics, warehousing and assembly (astronomy, solar).
Upington International Airport
Upington International Airport's 4.9 km runway allows it to land the largest aircraft. Airports Company South Africa is a partner in the application to run the Upington SEZ and has allocated 55 ha for the creation of an aviation park to store and maintain aircraft, and a further 30 ha for commercial development.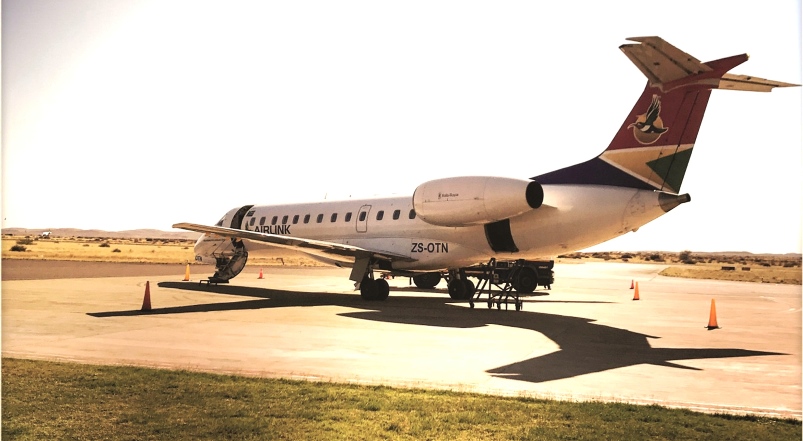 ACSA's research suggests that over the next decade there will be a big demand for aircraft storage and dismantling (a subsector of the broader Maintenance, Repair and Overhaul [MRO] market). Storage and dismantling alone will be worth $4.7-billion by 2024, and Upington has many advantages:
dry air minimises corrosion
low-cost land (space for 340 wide-bodied aircraft)
very long runway
close to northern border of South Africa, access to Africa
link to Upington SEZ.
The planned storage facility could also support a variety of other sectors such as aircraft maintenance, modification and demolition, parts manufacturing and warehousing and ground support equipment (GSE) repair.
The somewhat more ambitious goal of establishing a fully-fledged MRO facility at Upington to serve Africa and Europe is supported by the fact that there is no major competition in that field at the moment. With the solar and radio astronomy sectors growing very fast in the province, there is a new focus on sophisticated technology. Aircraft maintenance and repair falls into that category, so perhaps this will the Northern Cape's newest hi-tech industry?
Manufacturing clusters
With a vibrant and varied agricultural sector, it is no surprise that agri-processing and food and beverage feature strongly in the manufacturing sector in the Northern Cape. Wine and table grapes are covered separately in this publication.
What is perhaps surprising is the geographic spread of manufacturing facilities across what is South Africa's most sparsely-populated province. Rooibos tea is made in Niewoudtville in the far south-west of the province and Upington is a hub for meat, skins and pelts, alongside grapes and raisins. Raisins and sultanas in very large numbers are produced at Safari's plant at Upington. The Gordonia Mill and several meat processing plants are also in Upington. Further down the Orange River, at Kanoneiland, the Karsten Group is headquarted on the farm Roepersfontein from where it oversees a large operation encompassing livestock, apples, grapes and dates.
Southwards toward Kakamas lies Keimos, a centre for raisins, dried fruit and nuts produced by the Red Sun company. (South Africa produces about 40 000 tons of raisins every year.) There are six major processors along the river, receiving raisins from about 250 farmers.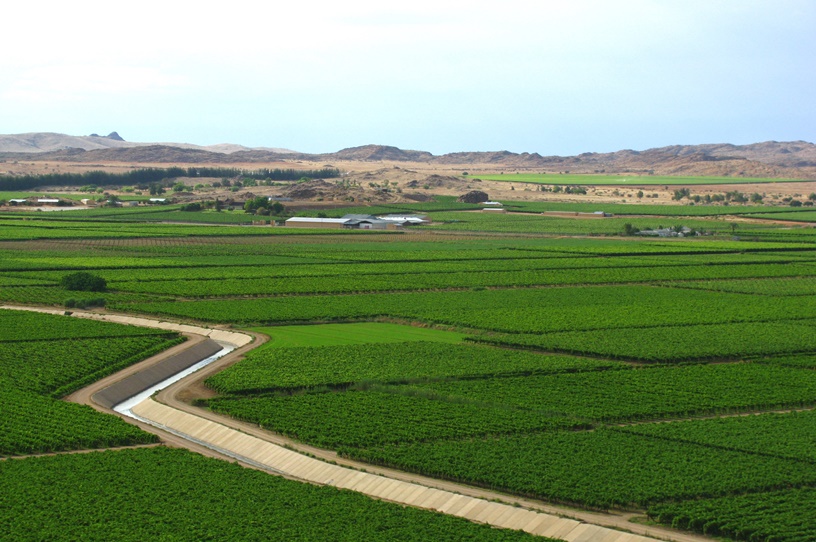 In the north, the irrigated Vaalharts district covers 43 000 ha and is home to a variety of food producers and processors. One example, Olives South Africa at Hartswater, has 200 000 trees and produces a variety of oils for the local and foreign market.
In the far east of the province, OVK oversees the Gariep Organic Meat Processors in Hopetown. The capital city of the province, Kimberley, has a number of food-processing facilities that cater to the urban concentration of population.
The Department of Economic Development and Tourism (DEDAT) intends using clusters to promote economic growth with a focus on mineral beneficiation, agri-processing, and energy and technology.
Within that framework, three manufacturing clusters are planned for the Northern Cape:
Metal manufacturing
John Taolo Gaetsewe District Municipality. The mining sector is strongly represented in this area. Main towns: Kuruman, Kathu, Hotazel.
Clothing manufacturing
Frances Baard District Municipality. Main towns: Kimberley, Jan Kempdorp, Warrenton. The existing diamond beneficiation projects that exist in Kimberley were recently boosted by the signing of Memorandums of Understanding with Turkey and India for diamond cutting and polishing as well as jewellery manufacturing at the Kimberley International Diamond and Jewellery Academy (KIDJA).
Agri-processing
ZF Mgcawu District Municipality. Wine, grapes and raisins, animal hides and abattoirs are among the existing processing operations already in existence along the Orange River. Main towns: Groblershoop, Kakamas, Upington. Dates, olives, citrus and rooibos tea are seen as sectors with great potential to grow.
Plans for this sector include the encouragement of some downstream manufacturing in items such as fibre sacks and cardboard cartons for packaging.