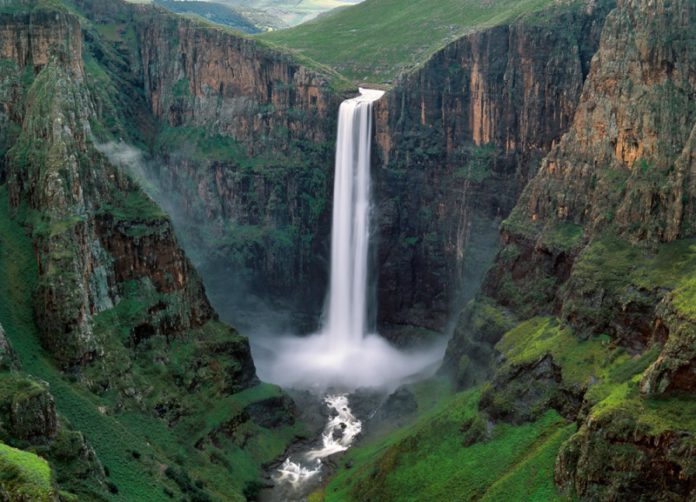 Project description
The Semonkong Waterfall, or Maletsunyane Falls near Semonkong in Lesotho, is recorded in the World Guineas Book of Records as the highest single drop waterfall in the world, making the area the second prime attraction site in Lesotho for tourists seeking extreme adventure experience.
Semonkong is about 120 kilometers from Maseru, the Capital of Lesotho. The resort is to be located in the Semonkong area, within 10 kilometres of the Maletsunyane Falls.
Semonkong currently receives an average of 50 000 tourists per year, seeking scenic beauty and adventure. It is ranked in the top ten popular attraction sites in Lesotho. However, due to limited accommodation facilities within the area, the annual number of tourists staying in the area is estimated at 2,650 people.
Semonkong Waterfall Resort is a greenfield investment opportunity to develop an up-market holiday resort with the capacity of 60 beds with a health & beauty facility.
This is to be a middle to up-market accommodation facility that will give visitors a 50 to 60 kilometre radius of magnificent scenery of the central highlands of Lesotho. The size of the site is approximately 8 000 square metres.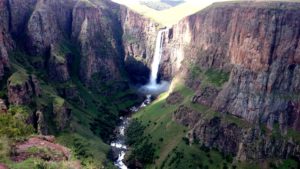 Project objectives:
To improve the quality of accommodation facilities within the area, for an improved tourist experience;
To increase the number of tourists staying overnight within the greater Semonkong area.
Project documentation available:
Copy of head lease in the name of the Ministry of Tourism Environment & Culture
Zoning Plans for Semonkong area is being developed.
Current studies conducted:
Feasibility study for Semonkong & Sanitop tourism development (2012)
Government Guarantee or involvement:
The Government of Lesotho, in its efforts to support tourism investment into Lesotho, guarantees support in the provision of basic infrastructure for significant investments, including:
road to main component of development; and
support in provision of basic water, sewerage and electricity.
Financing status, amount & structure required:
Concession, debt, or equity with shares issued to the lease holder based on the value of the site.
Responsible Ministry or Institution: Lesotho Tourism Development Corporation (LTDC)
Project size/cost: US$3.5-million
Proposed procurement process: Public-Private Partnership (PPP)
Planned start date and estimated duration: April 2017 to March 2019
Contact
To discuss the opportunity; or for the most current update on project progress, outstanding actions and investment requirements, please contact the LNDC (Lesotho National Development Corporation).