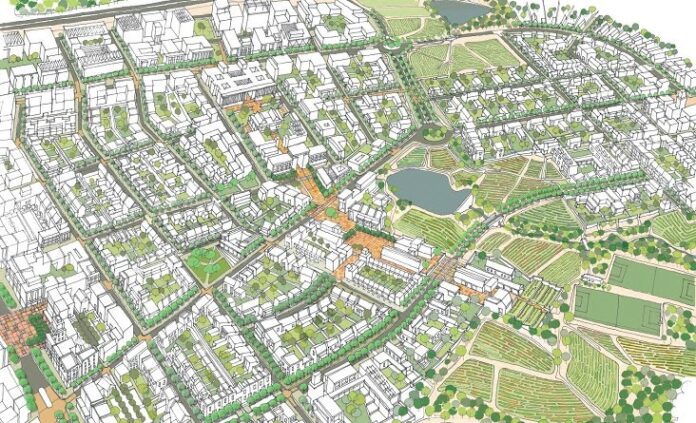 Project description
Modelled on self-sustainability, this mixed-use development looks at creating live, work and play environments while under-pinned by self-sustaining infrastructure. The importance of returning self-dignity to humanity is endorsed in the agricultural component which allows mankind to grow and feed himself; at the same time offering opportunities to grow individuals into entrepreneurs.
Out-of-the-box solutions around waste water and recycling have been explored; as has been the opportunity to conserve the environment. A 20-year project to be implemented in phases; first planning application – October 2016.
Key objectives of the programme are as follows:
Opportunity
Finningley will develop as a 'City within a City' due to its scale. It will firstly knit the City together and close the spatial divide. It will also endorse spatial sustainability – which is the second fundamental development principle of SPLUMA (Spatial Planning and Land Use Management). It is clear that people who live in the South will have tremendous opportunity to live in a thriving City.
Finningley will provide housing opportunities, work opportunities and recreational opportunities.
Environmental and Agricultural sectors have been used to shape the development rather than the other way around. Innovation in service provision is also being tested in this project. Job creation, skills development, educational facilities, work opportunities, retail and office land-use mixes, as well as a variety of housing opportunities, will present themselves.
Land use
Currently under sugar cane, this 3000 ha piece of real estate will transform the South of Durban into a City within a City. It will present:
A variety of residential opportunities in the form of houses and other dwelling units
Commercial opportunities of varying scale
Offices that support the corridor
Social facilities which will form a key component of this work
Open spaces and recreational facilities
Educational facilities ranging from primary to tertiary
Agricultural opportunities
Project status
To date, the overall Development Framework Plan is being work-shopped with all Departments within the Municipality. Comments received are being used to enhance the plan.
The first SPLUMA application is scheduled for October 2016 for precincts 1 and 2.
Economic benefits
Creating a sustainable City but closing the spatial divide and knitting the tapestry of the City together
Job creation for people of the South, including Vulamahlo
Opportunities for investment
Agricultural Opportunities
Educational Opportunities
Skills enhancement
Opportunities for emerging sectors as project develops for 20-year horizon
Contact
To discuss the opportunity or for the most current update on project progress, outstanding actions and investment requirements, please contact Durban Investment Promotion.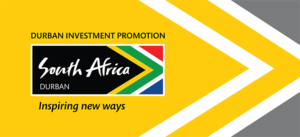 Note: Various investment incentives are offered to investors by the South African Government. Contact Durban Investment Promotion for more information.