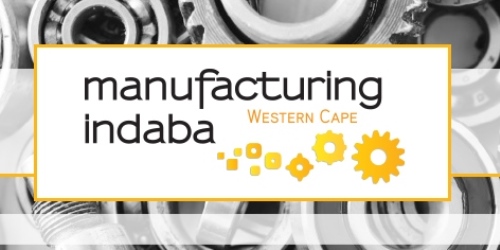 When: 22 November 2017
Where: Century City Convention Centre, Cape Town, South Africa
Overview
Manufacturing is the second biggest sector in the Western Cape and contributes about 15% to the South African manufacturing sector output. The province's agro-processing sector has shown resilience during tough economic times, and its renewables and green tech industries have received significant investments in the past five years.
Two thirds of South Africa's manufacturing investment in renewables is located in the province – that is, 8 out of the country's 12 manufacturers. In 2011, the vision was launched for Atlantis to become a centre of this green hub and it is a now a designated Special Economic Zone (SEZ) for "Greentech". A further R1-billion is expected to be ploughed into this SEZ over the next five years, particularly in the renewable energy sector.
The GreenTech SEZ supports the manufacturing sector to become suppliers and component manufacturers for clean technology, such as renewable energy components.
The West Coast Industrial Plan is also forging ahead. This is a partnership between the Department of Economic Development; Department of Environmental Affairs & Development Planning; and the Department of Public Works – together with the Saldanha Municipality, and Green Cape.
A sustainable growth trajectory for the province's manufacturers is being established through a focused collaborative effort by both government and business to strongly support the province's manufacturing sectors and to marshal domestic resources for increasing investment in the real economy.
The annual Manufacturing Indaba Western Cape road show brings together provincial manufacturers and businesses to explore growth opportunities, find out about the latest manufacturing incentives and trends, and provide a platform for networking and collaboration.
The Manufacturing Indaba Western Cape will be hosted 22 November 2017 at the Century City Convention Centre in Cape Town, South Africa.

Conference
The conference programme will include plenary sessions as well as debate sessions to unpack and encourage active participation at the event. Topics to be discussed include:
What are the challenges and opportunities facing the South African manufacturing sector in the next 5 years?
What incentives are available from the Province and government to help Western Cape manufacturers to grow their manufacturing businesses?
Opportunities for growth in the small business manufacturing environment and how can big manufacturers benefit from small business?
Access to finance
Strategies for growth and competitive advantage including the productivity debate
Register for the 2017 Manufacturing Indaba – Western Cape
Target audience
Policy Makers
Private Equity Investors
Industry Sector Specialists
Small, Medium and Large Manufacturing Companies
Exporters of Manufactured goods
IT Solutions Providers
Trade Publications / Media
Government representatives: Government & Public Sector
Undertakings / Intergovernmental Agencies / Industrial Development Zones
Financial Institutions and Banks
Consultancy Organizations
Industrial suppliers
Manufacturing Development Agencies
Logistics / Supply Chain Companies
Private investors: global and domestic
Academic & Research Bodies
Allied Industries (Cement, Iron, Steel Producers, etc)
Visit http://manufacturingindaba.co.za/wc/ for more information or to register.